Converge TS: skills required to deliver a successful legal PMS implementation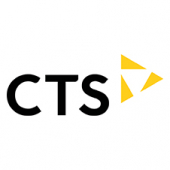 You know you need to move to a modern Practice Management System (PMS). You've seen the opportunities of that leaving the baggage and inefficiencies of your old software behind presents, and you're excited at the prospect of heading towards the utopia of your new PMS.
Building your project team
System migration projects should never be taken lightly, especially one that underpins so much of your day-to-day operations. When creating your team consider:
Roles and responsibilities
Who is accountable for what? It may be the case that a person takes on multiple roles within a team, just make sure these are defined and understood.
Knowledge gaps
This doesn't always mean identifying areas to outsource; it could be the case that you assign tasks to a broader range of people or pair people with different knowledge sets (e.g. The Finance Director could support the IT Manager with financial analysis of options)
In-house vs outsourcing
This may be specialist skills that you don't possess or you may need to increase resource to ensure that the migration project does not impact vital day-to-day operations.
However you structure your team, there are two major components to successful migration, Project Management and IT Infrastructure.
1. Project management
While external consultants can support with the software selection and implementation, you'll still require an in-house Project Manager to make sure everyone's pulling in the same direction.
Be careful when considering bringing in a short-term project manager as while they may have an understanding of the workings of law firms, it's even more vital that the Project Manager understands in the ins and outs of your firm.
A Project Manager for a successful migration should possess the following skills:
Communication, leadership and management
Communicates vision, ideas, goals and issues in an engaging manner to garner support for the project.
Strong presentation skills & ability to communicate effectively and confidently with staff at all levels of the firm.
Able to swiftly resolve conflicts.
Management and delegation of work to people who don't report to them.
Willingness and desire to collaborate with all stakeholders, internal and external, to achieve the best outcome for the firm.
Organisation and planning
Capable of creating meeting plans, statements of work, estimates and timelines.
A strategic approach, with the ability to map processes & identify improvements.
Ability to prepare technical documentation – process documentation, User Interface (UI) guidelines, troubleshooting documentation etc.
2. IT & Infrastructure
Essentially the nuts & bolts of delivery, this involves identifying the best technology solution for your firm. For the best chance of success, there must be awareness of the firm's strategic goals and the subsequent financial obligations of each.
For the following, it's best to put together a skills matrix to understand where there are gaps to be filled. You can then decide whether it's best to upskill through training or outsource.
Core Infrastructure design
It's likely you'll need to redesign and significantly expand your infrastructure estate for newer software applications and configure for optimum performance. Key skills include:
Virtualisation, Networking (routing, switching and network security), Storage, Monitoring, Backup etc.
Deep understanding of specific technologies used (e.g. Citrix, VMWare, Windows Server, Exchange etc.)
Ability to design a high availability Disaster Recovery (DR) solution, allowing you to swiftly roll back in the case of errors and ensure data is securely backed up throughout the project.
Knowledge of applications
The PMS – Particularly the flow of an application as it interacts with clients, databases and cloud services are crucial to network optimisation
3rd Party Applications – Any other software the firm uses and how this integrates with the PMS (e.g. dictation)
How the applications work in line with internal processes and how each department uses the tools on a day-to-day basis
In Summary...
You need to ensure you have the resource and skills not only to design the new platform but also to manage it and provide efficient, knowledgeable support to users once it's live. If the project is not effectively managed, even the most elegant technical solution will struggle to gain traction and vice versa.
The specialist skills and level of resource required to migrate smoothly is why many firms choose to outsource management of their IT infrastructure to an external provider before beginning a project of this scale.
Is your firm changing its Practice Management Solution?
When implementing new software, you'll typically need to allow at least two years. This ensures there's time to assess requirements, build a comprehensive plan, and manage a smooth transition to your new software, avoiding unnecessary teething issues and downtime.
To help you to manage this project, Converge TS has put together a short guide, taking you through the fundamentals to put together a plan for success. Download it here.