Crucial Questions to Ask Your Off-Site Record Storage Provider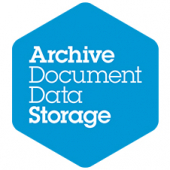 Realising on-site record storage isn't secure, efficient, or economical is one thing, but finding the right off-site storage solution is another matter. Before you store your documents off-site, be sure to ask your provider the crucial questions we share below.
What security measures are in place to protect my information?
The quality of off-site storage facilities varies immensely, which is why this question is especially important. Look for a provider that offers a records centre with 24-hour staffed security and the following features:
external perimeter security

motion detectors

24-hour monitored alarm system connected to external control

secure loading and unloading areas

fire detection systems
There should be strict authorisation and chain of custody procedures when your documents are retrieved, delivered and picked up.
Can you catalogue my files?
Since records storage and records management go hand-in-hand, don't forget to ask this question. Besides keeping your documents secure, the right provider will be able to:
assess your workflow needs

organise your documents

develop a file plan structure
They can even provide each department in your organisation with a customised record inventory that lets your team find information quickly and efficiently.
How do I request an item from storage?
This question lets you know how accessible your documents are when stored off-site. With an online ordering system, documents can easily be requested from storage anytime, even outside of normal business hours.
How long does it take to receive a stored file?
Storing your documents off-site shouldn't mean sacrificing quick access to your information. The right provider can offer a variety of standard and expedited delivery options, includingScan on Demand, which images your documents and sends them to you digitally.
Do you offer a records management system?
The right records management system makes it easy to keep your off-site inventory organised and request items for fast delivery to your office. A secure login lets you track all file activity and have items delivered quickly whenever you need them, and viewing and updating retention schedules is a breeze.
What certifications do you hold?
You can learn a lot about an off-site storage provider by asking which certifications and memberships they hold. A provider truly committed to upholding the privacy of your information will be registered under the UK's General Data Protection Regulation (GDPR). To ensure your hardcopy documents are stored under the strictest security, they should also be ISO 27001 certified. Membership in the following organisations means your provider actively stays up-to-date on changing legislation requirements in the information management industry:
ARMA International

PRISM International

Information and Records Management Society

AIIM
Do you offer a range of services?
Any provider can store your documents, but few can offer the full range of records management services, including document scanning, secure destruction, data tape rotation and disaster planning services. Look for a provider that offers a turnkey solution for all of your information management needs.
There's no limit to what you can ask your off-site storage provider, and we recommend that you start with these crucial questions.
Archive Document Data Storage (ADDS) provides records and information management solutions for businesses throughout London, Bristol, Bath, and Swindon. Please contact the File Queen for a free consultation or further information filequeen@archivestorage.net