Document scanning myths debunked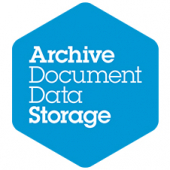 Could misinformation be holding you back from taking advantage of a document scanning solution? Here we debunk several common document scanning myths.
Myth #1: Document scanning is easy
Without the right resources and technology, document scanning is complex and frustrating. There are several steps that must be followed to ensure documents are successfully converted to digital files, including:
document preparation
file indexing
image enhancement
If you want to make your digital files searchable, then optical character recognition (OCR) software must be used. And to ensure the accuracy of all captured information, it's important to perform quality checks throughout the scanning process.
Fortunately, a document scanning service will provide the technology and expertise required to convert all of your documents to digital files correctly. From beginning to end, the entire imaging and conversion process is handled for you by trained professionals with the right tools for the job.
Myth #2: Outsourced document scanning is expensive
When you factor in your equipment and software costs, assigning staff to scan documents and the time it takes to do so, in-house scanning is cost prohibitive. Outsourcing your scanning project to the right provider reduces your on-site file storage costs and lets your staff continue to focus on their core business responsibilities. Plus, your files get digitised in a fraction of the time.
Myth #3: Going paperless is all or nothing
You don't have to digitise all your documents to reap the benefits of a document scanning solution. Many companies benefit from scanning only their most active business documents and storing the rest in a records centre. Offsite storage combined with a Scan on Demand service offers the flexibility of storing your archival and inactive files offsite in a secure commercial records centre and having them imaged only when you absolutely need them.
Myth #4: Digital files are less secure
Assuming that digital files are less secure than paper records couldn't be farther from the truth. Besides being difficult to track and monitor, paper documents and files are susceptible to fires, floods and natural disasters. Digital files, on the other hand, can be backed up and stored electronically for enhanced disaster protection and data recovery capabilities. The right document scanning provider can offer an electronic document hosting solution that offers advanced encryption, ensuring your digital files stay secure.
Myth #5: Document scanning creates more work
Document scanning actually makes your life easier. Instead of wasting time searching through file cabinets trying to find your documents, you use imaging software to locate your information. Your digital files can be viewed, shared and collaborated on remotely. All the information you need is conveniently at your fingertips.
Now that you know the truth about document scanning, go paperless with confidence!
Archive Document Data Storage (ADDS) provides document scanning solutions for businesses in London, Bristol, Bath and Swindon. Please contact the File Queen for a free consultation or further information filequeen@archivestorage.net.