Since the end of the common renewal date, solicitors' PII is no longer just about September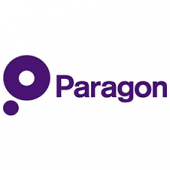 This blog post by Janine Parker from Paragon International Insurance Brokers was also featured as a column in the February 2015 issue of Legal Practice Management magazine. To read the issue in full, download LPM magazine.
-----
It seems strange to be writing about upcoming professional indemnity renewals in January, but since the end of the common renewal date, solicitors' PII is no longer just about September. It's unclear how many firms have moved away from the traditional 1 October renewal, but there will certainly be a significant number. It'll be interesting to see how the market adapts to this new set of circumstances – a market that was traditionally focused on one single date. Will there be any pricing implications? Will it become more or less challenging for firms to source competitive quotes?
It can be argued that having a single renewal date near insurance companies' year end created many advantages for law firms. The sheer volume of business available in such a short period was a significant temptation to underwriters with an appetite for income. This certainly created competition and drove prices down. The pressure that this also put on underwriting resources almost certainly allowed some firms to obtain cover when they otherwise might have struggled if underwriters had more time to consider each risk instead of focusing on income. With no single renewal date, this scenario will no longer occur and, should the market harden, it's possible you'll see the situation experienced by surveyors in the PI market, where rates increase dramatically or insurers withdraw from the sector completely.
The single renewal date has also allowed brokers to allocate and focus their resources specifically on the PII solicitors' season, again creating competition that was beneficial to law firms. The PI market in general worked around this date, meaning that other professions' business sits away from 1 October. It's likely that the solicitors PI market will move to four or five renewal dates that are spread throughout the year. It's understood that there were some 1 December renewals, and it's anticipated that there are also firms who'll renew on 1 April and 1 June. It remains to be seen whether the same level of competition will be generated as firms start to move in line with other insurance or financial year ends.
What is good is that the client now has a choice about when they would like to renew and can expect a much more year-round service from their brokers and risk partners. Law firms with a proven claims record will always be appealing to insurers. Firms should however be awake to using their broker to access the market effectively. Will all insurers be quoting all year round? The single renewal date gave insurers significant time to consider and plan their future strategy, and they would normally start quoting at the same time. Given the current favourable economic climate, it can be expected that the key insurers will be available all year round. But this new marketplace may yet cause problems for firms that see their claims record deteriorate.
Many brokers still have exclusive access for certain insurers – that's why, more so than ever, law firms should ask their broker who they can access, and access directly. Transparency is ever important, and it may be that there are certain insurers your broker cannot access on your behalf. It's always best to ask as law firms seek to create competition for their insurance.
Once again, the ever-evolving solicitors' PI market leaves us with several unanswered questions, but as you no doubt start to hear brokers shortly knocking on your door, some of these unknowns will start to become much clearer.