Firm-wide efficiency is key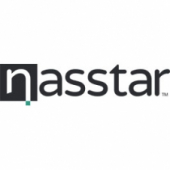 This resource was also featured as an Industry Interview in the February 2014 issue of LPM magazine. To read the issue in full, download LPM magazine.
-----------
Can SME firms be as efficient as big firms? Here's a better question: can big firms be as efficient as SME firms? Competitive pressure is weighing heavy on the SME legal market, but those firms are also less encumbered with infrastructure and IT. This makes them potentially more efficient – because they can change faster. Whether they will, though, is another matter. But they are ideally positioned, says Nigel Redwood, CEO of e-know.net, to deliver work better and more cost-effectively.
As Redwood sees it, businesses and individuals are now more discerning when it comes to buying legal services – they're picking firms for specific transactions, not because they know the firm.
"People are shopping around a lot more, especially on the internet, which has made the old approaches outdated," he says. "Firms therefore have to make sure that every transaction they do is done as efficiently as possible – so they need to build automation into their systems, minimising manual processes. Otherwise, they can't deliver services at a business-winning price."
Firm-wide efficiency is best achieved as the product of a focused business strategy, says Redwood – one that illuminates lawyer activity and operations for everyone internally. And that joined-up approach to legal business is now looking more attractive (and essential) as firms walk into a new profitconscious future, he says.
"In the past, firms have seen each internal team as an entity on their own. If firms open up their business or CRM systems to enable the cross-sell opportunity, then that's a big advantage modern law firms can get out of IT," he says. That openness will have implications across all SME firms, he says. "Obviously the more firms cross-sell, the smaller the market becomes, so firms have to maximise the return from clients," he says. "The only way to do that is through an IT system that identifies those opportunities." Getting to that system incurs cost, so firms are searching now for a workaround, or sustainable solution.
Added to the increasing profit imperative is a widened need to conform to regulatory needs that relate to IT. "Firms need to ensure all kinds of criteria that are often changing – business continuity, disaster recovery, encryption – and to generally keep on top of their data and security. With those precautions in place, they know that if their office is no longer standing, they can continue to work from elsewhere, or if their servers have an issue, they know it won't impact their availability of data and ability to do business."
It's in the midst of those regulatory and competitive pressures that the SME market has its major challenges. But firms can adapt to them, shaking off some of the chains of 'old' IT, Redwood says, by looking to outsourced and hosted IT solutions. This is easier for them than larger firms.
"SME firms don't necessarily have complicated IT to consider, or the burden of physical resource. That could free up people – traditionally the IT person – to focus on how to add value through its use, looking at workflows and using applications differently."
This also makes avoiding capital spend just to trial applications much easier, he says, "because firms know how much it's going to cost on a per user, per month basis that avoids capital spend just to see if that application works. Without that heavy investment, you're changing the bottom line, ensuring your future and building in flexibility". That's agility in a nutshell.
Removing financial obstacles isn't the sole benefit of outsourcing IT to law firms – it also removes the technical challenges, says Redwood. "The big barrier to change is the incumbent infrastructure. Firms can't add to it because it's already creaking, or they've sweated it in terms of server resource. Trying a solution then deciding it isn't going to fit means firms can just turn it off, and the costs adjust accordingly."
The impact of outsourced IT is as much in the flexibility of financials as it is in flexibility of working. "When you've got incumbent IT, you find it hasn't got the most enhanced security layers or the ability to manage risks, which means people are concerned about getting remote access. And, at the same time, data shouldn't be sitting on people's iPads or laptops."
Hosted desktop solutions free up in-house system security management, he adds, while simultaneously creating best practice across the firm – just input something only once and in one identical way, wherever you are. "Many SME-type law firms delivering IT in-house just can't open up that layer of flexibility, because of the security measures they have to apply."
This also drives collaboration with clients. "You can add and share information with your people and your client while you're working on it. Giving them access provides that collaboration from start to finish, enhanced even for single site law firms with lawyers in court or with a client."
And it's in a more collaborative future that Redwood sees firms finding their differentiation in a squeezed market – but one in which IT is less of a burden and more of an enabler, enabling law firms and their people to be agile and innovative.