Five major reasons why document storage still matters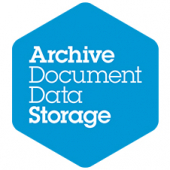 In an age where digital information rules, it's easy to dismiss hard copy documents, even though they play a critical role in your business. Key documents help your organisation document compliance, ensure due diligence, and support ongoing business operations. In this blog, we review five major reasons to have a document storage strategy.
Reason 1: office space is expensive
Renting an office in Greater London isn't cheap. You need to manage every square metre of floor space wisely. A file storage service may be able to keep your leasing cost lower by offering an affordable, secure, off-site location to store bulky boxes of documents. For a low monthly fee, your documents and files are secure, organised and accessible.
Reason 2: Identity fraud rates are rising
Identity fraud rates have steadily increased over the past several years. While most identity theft crimes take place online, low-tech threats still pose a risk to businesses. Many organisations bolster their network defenses but fail to include document protection in their security plan. Without a secure document storage strategy, you may expose your clients and employees to identity theft.
A record centre protects your documents from fires, floods, natural disasters, and unauthorised access. It features:
24-hour internal staffing
entry access controls
monitored security systems
fire detection and suppression technology
secure loading and unloading areas
Your records are managed by background-screened records management professionals, and access to your documents is restricted to authorised individuals in your organisation.
Reason 3: GDPR compliance
The General Data Protection Regulation (GDPR) gives regulators the power to impose penalties on companies that fail to keep personal data private. One stolen document and your business could face a fine up to €20,000,000 or 4% of its total worldwide annual turnover.
A secure document storage strategy prevents your documents from falling into the wrong hands and facing GDPR financial penalties that can bankrupt your business.
Reason 4: disaster recovery
Global warming isn't just an environmental issue; it's also a business issue. With natural disasters happening more frequently and with greater intensity, you need a strategy for protecting your documents. Offsite file storage safeguards your documents from a wide range of physical threats, including fires and floods, and can even keep your information accessible during an emergency.
Reason 5: productivity
In a fast-paced world, every business needs to manage its time efficiently. You can't afford to waste precious minutes searching for misfiled or lost files. After all, those minutes can add up to many hours of lost productivity each year. Solid document storage practices help you find information quickly. An offsite file storage solution tracks your documents with barcodes and keeps them instantly accessible through a secure online portal. With the click of your mouse, you can have your archival documents hand-delivered to your office or sent to your desktop with a Scan on Demand service.
Make no mistake: Even in the Digital Age, hard copy document storage still matters.
Please contact the File Queen for a free consultation or further information filequeen@archivestorage.net.