Five mistakes law firms make ... according to Intelligent Office UK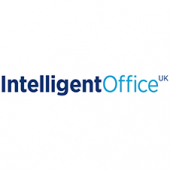 Back in 2011, Robert Bourns, senior partner at TLT spoke openly about the importance of properly rewarding and promoting law support staff through renumeration schemes. In a piece written for the Law Gazette, Bourns penned…
"Salary structures can be developed to ensure that support staff are incentivised in a way that is similar to the partners interest in profit. Base salaries, with additional remuneration dependent on successful implementation or delivery of particular projects and firm profit."
Almost eight years on and a large majority of law firms still overlook the importance of implementing alternative management styles in support functions. In doing so, these law firms are making mistakes that, if rectified, would see them enjoy results such as higher quality of service to fee earners, autonomous functions which require less tactical direction, and services that are continuously improved.
Below are the top five issues with the way law firms approach their administrative support staff and the key mistakes we address with our Managed Services solutions.
Read the five mistakes law firms make when managing their admin staff.