Five reasons why legal professionals should adopt cloud-based technology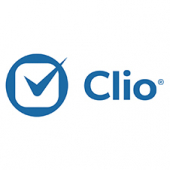 Cloud computing is no longer a cyber-playground for early adopters. It is now the digital backbone for individuals and companies that demand highly secure, infinitely scalable, perpetually accessible, and centrally managed data centres maintained by highly trained IT professionals.
The days of VPN, desktop practice management software and ftp file sharing have given way to online applications like Google Apps, Dropbox and online practice management solutions. Fast, cost-effective, and easy-to-use, law firms of all sizes are moving to cloud-based systems to run their operations. Here we take a look at five of the main reasons why legal practitioners should adopt cloud-based technology:
1. Data Protection
The cloud provides a higher standard of protection for confidential data than most law firms can provide on their own. Many firms store their client data, whether paper based or on servers, in the confines of their office and avow this to be taking reasonable precaution in protecting data when it is in fact accessible to anyone with physical access to the building. In contrast most data centres for cloud-based applications have passed a rigorous set of industry-standard auditing requirements ensuring the strictest levels of digital and physical access.
2. Privacy
The cloud affords a higher standard of privacy for communication than email. E-mail has become the standard for client communication and is often the preferred method for efficient delivery of confidential documents. However, the transmission of unencrypted e-mail is insecure, and travels through multiple servers across the Internet before it reaches the intended recipient.
In spite of this unencrypted, unsecured e-mail communications are deemed sufficient to provide a reasonable expectation of privacy. Cloud-based services far surpass this standard as they
insist on utilising encryption for all communication and data transfers. For example: all information travelling between your browser and Clio, the leading cloud-based legal practice management software, is protected with 256-bit Secure Sockets Layer (SSL) encryption, and is validated by Norton Secured by Symantec, the trust leaders in online security. All lawyers need to do is select a strong password for their cloud services and keep it confidential.
3. Total Cost of Ownership
The initial purchase of a traditional software product is merely the preamble to an on-going catalog of obligatory and indirect costs. Annual software maintenance fees ensure that you'll have access to the latest upgrades, but you're still responsible for scheduling when and how those upgrades are applied. You may also need to pay for a tech support contract if the software company charges extra. Remote access is also important to your practice, so you'll need to set up a way to securely connect back to the servers and software at your office. This could require more servers, more software, and will certainly require a professional to ensure it's done right.
By contrast, all these expenses are incorporated into the monthly fee of a cloud-based SaaS application. You don't need to buy servers, upgrade software, administer backups, purchase maintenance agreements, pay extra for tech support, or configure remote access — it's all part of the package, ensuring significant savings in the long run.
4. Accessibility
Cloud computing offers an unparalleled level of freedom to get your work done where and when you choose. As your software and data are available on any device with an Internet connection, you can access your practice's data from your law office, from home, from court, or even on holiday if the need arises.
5. Usability
One of the biggest benefits of cloud­‐based solutions is the speed at which they can typically be learned. Since cloud-­based applications run in a web browser, you're already familiar with the user interface; there's no steep learning curve as is often the case with desktop software.
Most lawyers are not entirely comfortable with the cloud… yet. The reality is that you're already using the cloud, and so is everyone else. Twenty years ago, it was impossible for lawyers to
fathom they would electronically communicate with their clients — they certainly would never use such an insecure method of communication to transport confidential documents. Today, it's rare to find a lawyer that is not using e-mail. Soon, "Cloud computing" will become as accepted and expected as email, and we'll wonder why we even thought otherwise.
For more information on how Clio, the leading cloud-based legal practice management software, can help you grow your practice visit: clio.co.uk