The formula to marketing perfection: M + E + M = P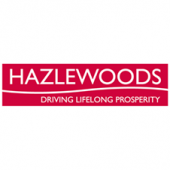 This article was first published by Solicitors Journal on 13/10/15, and is reproduced by kind permission.
Patricia Kinahan tells SJ's Laura Clenshaw how firms can adopt a fool proof equation to their marketing strategy.
Talk us through the equation, M + E + M = P. What does it stand for and what 'eureka moment' brought you to conceive it?
It stands for: Marketing + Efficiency + Money = Profits. It was a joint eureka moment with director of Conscious Solutions, David Gilroy. We had been talking about the issues facing a law firm in terms of growing their business. We could see from our work that firms were beginning to spend more on marketing, but not necessarily in a structured way.
At the same time, the pressure to be competitive on fees naturally leads to discussions on process versus added value work. Also, as an accountant, I love a formula and it's something that can be remembered.
Can you cite any real life example of where the formula has worked?
The best examples are probably those in the sectors where process is key and where there is volume -based work, for example conveyancing, personal injury, clinical negligence, etc. Clients that have targeted a specific area, written a clear three-year plan, and reviewed all component parts of delivery and automated where possible that service have seen good returns.
However, it does not stop there. To maintain success, it requires regular reviews and to continue challenging the way things are done, as technology is constantly evolving and so are client's needs.
What component of the formula do firms overlook?
It is difficult to generalise. Some firms struggle with the concept of marketing itself and that if done well, how powerful it can be. Other firms struggle with distinguishing between process and added value work and adjusting how they price their services accordingly.
Some firms just do not like spending money on things they do not see it as an investment, just a cost. This is an investment formula, though, and not a quick fix to increase profits, as it will take time to get each component right.
What are the outcomes of a marketing strategy without investment?
Presumably, that means the lack of cash and time. This could probably be assessed in both a tangible and intangible way.
On the tangible side, the most obvious is no significant change in profit. In fact, in some cases a reduction in profit, as the money and time is being wasted. On the intangible side, it can create resentment around the partners' table if the marketing strategy does not work. Although this may not be clear at the time, it manifests itself when the opportunity arises for an investment of resources, be it time or money, into potentially a great marketing activity.
Often people are influenced by decisions of the past which can cloud their judgement, and will therefore turn down the opportunity. How can you measure efficiency?
When you think of the word efficiency, you tend to think about saving time. Therefore the most obvious way to measure efficiency, and which is available to all firms, is through timesheets.
There are other key performance indicators (KPIs), depending on the type of work a firm does. A really simple example in a high –volume business could be time recording when a case starts and finishes. Each practice should be able to create at least two KPIs which would help them measure efficiency. However, reliance on data is on how pure the information really is, although this is a subject for another day.
Marketing strategies are undoubtedly different in all law firms, but is there one common aspect that unites them all?
Every firm wants to stand out. This is no different to any other industry. The question is, how? There are two main strands to a firm's marketing strategy.
The first involves media, and in particular how to get a firm's website right. Not only for its look and functionality, but also how to drive more traffic to it. The other strand is creating a unique client service which no other firm can or think they can give.
How can you identify a weak marketing strategy?
They tend to be the ones where the cost remains the same year on- year, as do the activities, and when you challenge the return on them, no one can give you an answer.