Four record management tips that boost business productivity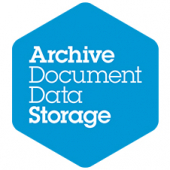 If you want to improve productivity, don't overlook your record management processes. Document retention, organisation, storage and disposal each have a direct impact on business efficiency. Here are four record management tips that will help your company boost its productivity.
1. Identify and follow a retention schedule
If you don't have a record retention schedule in place, now is the time to establish one. A retention schedule outlines how long files should be stored and archived, as well as when they should be destroyed. A qualified specialist can help your organisation create a retention schedule that meets legal and regulatory compliance requirements.
2. Store active records offsite
A workspace cluttered with inactive documents and files kills business productivity. Storing vital, inactive business records offsite in a commercial record centre frees up office space so it can generate revenue for your organisation. A commercial records centre is specifically designed for the protection, preservation and management of hardcopy documents. Barcode technology tracks your records throughout their storage lifecycle, and a secure online system lets you request files for delivery anytime—even outside of normal business hours. Freeing up even a fraction of your office space with an offsite record storage solution can help your organisation reduce its document management costs.
3. Streamline workflow processes with document scanning
Paper-based workflow processes are inefficient, especially when you have to leave your desk to find documents. Digital files, on the other hand, can be viewed and shared with the click of a mouse. A document scanning service makes it easy to convert your paper documents to digital files. Professional scanning technicians handle the process from preparation to indexing to imaging, then add your documents to an image hosting database. You gain an enhanced workflow solution that eliminates digging through file cabinets to find important information.
4. Outsource your document shredding
In-house document shredding is time–consuming and tedious. Staples, paperclips and rubber bands have to be removed from files before they can be shredded. Paperwork has to be hand-fed into the shredder and the shredding receptacle must be emptied frequently. When all is said and done, your staff may spend several hours every month simply shredding documents.
A secure shredding service helps your organisation stay productive by streamlining the document disposal process. Locked document collection containers are delivered to your office. Whole files can be quickly deposited in the containers without having to remove staples or paperclips. Weekly, fortnightly, or monthly, the contents of your containers are collected and professionally shredded. You receive a Certificate of Destruction after your documents are destroyed.
Now that you know these four crucial tips, you can save your business time and keep it productive with smart information management processes.
Archive Document Data Storage (ADDS) provides record management services for businesses in London, Bristol, Bath and Swindon. Please contact the File Queen for a free consultation or further information filequeen@archivestorage.net.