Fun and interactive ways to raise awareness about the GDPR within your organisation by ADDS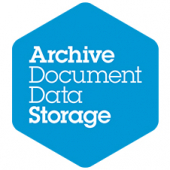 Education, education, education. Yes, educating staff about the GDPR and raising awareness is the all-important step that will unite your organisation and team members in the GDPR fight for survival!
The key is to get everyone on board, from the company directors all the way through to your suppliers or any party with a valued interest in your organisation. However, trying to roll out rather hard core legislation can be tedious and challenging, so we've come up with a couple of ways you can make raising awareness fun and interactive:
Lunch and learn (with a register!)
People love to eat and socialise, so get your organisation to book in a couple of lunch and learn sessions. Do not limit this to one date – you must run at least two or three so that people have the option of which date to attend. Most importantly, make sure you keep a register of those who actually turn up (we all know a calendar acceptance doesn't mean they'll actually appear). This will allow you to chase down the members of the team you need to get on board for the next one.
Have some decent sandwiches, nibbles and soft drinks, and give the team the ICO's overview of the GDPR (download this from our GDPR page). Run through the 12 steps and make sure you educate them on why everything is so important (make sure you mention the increased fines and audits). During this time, let the team know that there are several steps along the way that you'll need their help and support for as you won't be able to achieve them on your own. Tell them that the business's reputation and brand is on the line, and that you need everyone on board to lend a helping hand and spread the word.
Organise a quiz night
If you can get some additional budget, organise a wine and quiz night at the end of the 'lunch and learn' periods. This can be part of your social gathering on a Friday straight after work – with some more nibbles and wine.
Assign people to teams and have a GDPR quiz. The winning team gets an award and everyone has fun and learns at the same time. Follow our twitter feed as we'll be tweeting some great questions to ask @thefilequeenadds #GDPRQUIZ.
Good luck planning your GDPR socials – we know it's a lot to organise, but the GDPR practices must be in place by 25 May 2018.
Thank you for reading our blog. Within this blog, we have shared our personal thoughts and opinions about the subject. Always seek legal advice before taking any action.