Get started guide: 10 points to starting your own small law firm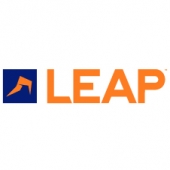 If you are thinking of starting a law firm, you obviously know a thing or two so we aren't going to tell you that you need a phone or a chair. However, what we will cover in this document is more strategic issues for you to ponder before you commit your time and money to realising your dream.
This document is for legal entrepreneurs, those brave enough and smart enough to help drive our economy. Whilst the law is an old profession, the leading law firms (large and small) are those that have innovated and embraced change to achieve success. The emergence of cloud technology is providing a whole new way of thinking about what a law firm can look like. Mobility, lower IT costs, simpler IT and widespread acceptance that working from home is fine, drives the minds of legal entrepreneurs wanting to start their own firm.
Because of the amazing advances in technology, it has never been easier and cheaper to start a law firm.
Ready? Let's get you started!
Step 1: What law to practice
This is an important decision, perhaps the most important. Your brand should be determined by this choice. In addition all the research shows that people who love what they do are the most successful and in fact never have to go to 'work'.
Choosing the area of law that interests you is one of the keys to future success and happiness.
Many lawyers start out and (through financial demands) will do whatever work comes through the door. This is tempting, however, risky and stressful. It is much better to narrow your services and build your expertise.
Specialisation is attractive, but is risky; for example conveyancing is notoriously subject to economic cycles and immigration is always subject to changes in policy.
If you are attracted to legal aid as a means of funding your new practice, you should consider the policy implications – in the democracies with aging populations, the demand for health care is continually growing and that will put increasing pressure on legal aid budgets. You should consider this before hoping to rely on government funding for your firm.
We can't make the decision for you, however, here are the 10 most common areas of practice for small law firms to help you choose:
Conveyancing (Purchase, Sale, Mortgage, Transfer)
Family Law (Children, Matrimonial, Family)
Wills & Estates (Probate, Wills, POA)
Criminal Law
Litigation (Crown and High Court)
Immigration and Asylum
Personal Injury
Sale and Purchase of Business Company Law
Employment Law
Should you decide you wish to practice in multiple areas of law, there are many combinations that when practiced together complement each other. For example:
Conveyancing > Wills and POA > Probate
When a property is purchased, it can be a great opportunity to recommend that your client purchases a Will. The upsell to a Will could eventually become a Probate matter.
In short, if selecting multiple areas of law, it is a good idea to think about how they may relate to each other to generate additional business.