How to improve your firm's bottom line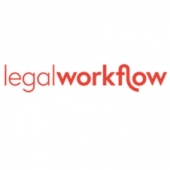 There are often opportunities to introduce other departments to your clients, and thus improve your law firm's bottom line.
Perhaps in a commercial situation when preparing a Shareholders Agreement where the company is acting for the shareholder, it's necessary to review the pension arrangements for the shareholders. So you should introduce them to the firm's Financial Adviser.
Or you might need to introduce them to the Private Client team to review Wills or Powers of Attorney of the shareholders.
In either of the above, you'd be helping to improve your firm's bottom line.
How easy is it to do that in your own firm and therefore help to improve your firm's bottom line?
Does it sometimes get overlooked or ignored because it's time consuming to have to brief another team? Perhaps you're not sure what documentation is going to be needed or who to speak to.
With a good workflow for practice and case management systems in place, you can simplify this process – and many others specific to your own firm - and make cross-sell an easy option for all of your teams.
Watch this short video to see how Legal Workflow has automated this process for several independent law firms by customising their existing case management systems.
For more like this, Follow Us on LinkedIn, or signup to receive Legal Workflow Decoded, our regular news service direct to your mailbox.