How to increase document find ability for your Law Firm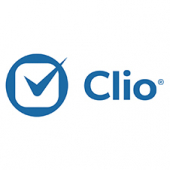 Being a solicitor it means you are within a highly document-oriented profession, and prior to the relatively recent development of document management software, most of that data was sorted and filed in analog filing cabinets (in a perfect world). Firms possessed a robust workflow for ensuring documents were processed, sorted, and filed in the appropriate place, which required an immense amount of work.
Now, thanks to technological advances, firms are working towards the ideal of a paperless office, and a large part of the appeal is ditching the outdated file cabinet in favor of cloud-based document storage: less clutter, reduced overhead, more space, and ease of collaboration are driving the shift for the majority of firms. In the right hands, document management solutions can be a lifesaver for firms drowning in paperwork. In the wrong hands, you'd be better off just randomly flinging documents around your office. Utilising a folder structure can help, but browsing through folders to locate the correct sub-folders and documents can take precious minutes, where utilising search functionality can usually locate a properly labeled document within seconds.
Here are some best practices firms of any size can employ to keep documents under control and easily locatable:
Be Consistent
You can use whatever naming conventions you'd like (odds are, unless you're a new firm, you already have some in place), but ensure you're using the same naming structure across all of your documents. Something like:
[Client Name - Document Type - Date - Version Number]
is a good, basic start, but you'll probably want to assess your firm's particular needs before imposing document naming rules. Have a reference guide available and make sure all members of your firm are aware of the naming structure and using it religiously to ensure nothing is falling through the cracks.
Be Reflective
Examine how members of your firm are searching for documents, and incorporate your findings into your naming conventions. Do they search by the client's first or last name, or by the client's reference number? Each firm is different, and understanding how your staff works in regards to locating documentation will allow you to optimize your naming conventions for the fastest results, saving you hours of work. Keep naming conventions jargon-free and employ common sense when determining them.
Be Concise
Though this may seem counterintuitive to the point above, there's no need to contain every bit of relevant information in the file name for your document; the ideal file name is accurate enough that it's easily located when searching using the most common search phrases or methods you discovered from your analysis, but also indicative of the information the file contains. Trim the fat and remove any bits of information that your firm isn't searching for.
Using a practice management solution (like Clio), gives you access to an intuitive global search option, and you're able to assign documents to specific clients, reducing search time. We also offer integrations with most major cloud-based document management solutions such as Dropbox, Box.com, Google Drive, and NetDocuments, giving you access to your files via the Clio interface. You'll still want to ensure you're using proper, consistent naming conventions to save yourself time in the long run.
Imagine that your firm is accessing 100 documents a day, and that, using your current methods, you're taking a minute to locate the correct document. That's an hour and 40 minutes a day spent just locating documents and files, never mind any revisions or edits that may be required. Now imagine using a desktop or practice management search function to find a correctly named document, reducing your access time to 10 seconds. 50 seconds saved per document translates to an efficiency savings of over 360 hours per YEAR. What could you do with that extra 360 hours?