How Intelligent Office use MI and analytics in administrative support functions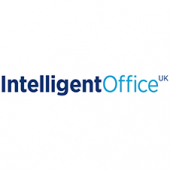 Most law firms accept the need for improving the use of management information (MI) and analytics. In fact, 59% of respondents to PwC's Law Firms' Survey 2017 stated that they were using, or planning to use, data and analytics in their business support functions. (Source: PwC's Law Firms' Survey 2017).
As these law firms have identified, there are numerous benefits to using analytics and technology tools. Arguably the biggest driver is improving operational efficiencies—86% of law firms have adopted some solutions to achieve this already. (Source: Legal Technology).
But, although law firms understand the need to embrace MI and analytics in the future, many are still hesitant to take the plunge.
This is often due to the fact that, in an industry with longstanding working practices embedded, establishing what to track, how to track it and what to do with the information can be a challenge. This can be especially difficult in support functions, where staff may have undertaken the same tasks for many years.
However, despite any push back you may experience or have experienced in the past, in reality adopting a considered approach to the collection and analysis of MI will make your firm's support staff more productive, their job easier and ensure they have a balanced workload.
As we discussed in our recent blog 'Administrative support vs fee earners: The right balance to support growth' integrating MI also means a better service for fee earners and law firms' end clients.