Implementing a quarterly records management checklist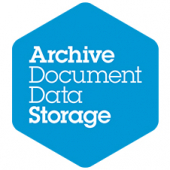 Whether for financial reporting, reviewing operational processes, or staff education, each quarter brings an opportunity to assess a specific area of your company and consider possible improvements. Reviewing your records management processes is no exception, since the way you manage your information has an effect on every other aspect of your company. Here we've outlined three key records management areas you can focus on this quarter, all of which can have a long-term impact on your business.
Purge expired records
You store all kinds of information – financial documents, personnel records, client contracts, supplier agreements—and they all require proper management. It's equally important that your records are destroyed periodically. Doing so reduces clutter within your office, enables better management of the information you keep, and decreases privacy breach risks.
Sensitive documents sitting idly within your office may no longer be integral to your daily workflow objectives, yet they still contain information that can be compromised or stolen. When purging expired files it's important do so with efficiency and attention to security; any privacy breach that occurs during the disposal process can result in failure to comply with the Data Protection Act.
A professional destruction solution enables your expired files to be collected and shredded in the most secure manner. Secure document destruction sacks are dropped off at your facility in advance of your purge project and then collected when filled. The entire destruction process is handled by screened professionals and offers the following benefits:
adherence to strict chain of custody protocol
GPS-tracked and alarmed vehicles
Certificate of Destruction
Send archival records offsite
Once your purge of expired records has been completed, you may find it unnecessary to store the remaining documents on-site at your facility. Storing infrequently accessed retention inventory and/or archival records offsite can free up even more space within your office. It also enhances the overall organisation of your records inventory by allowing your documents to be thoroughly catalogued and indexed prior to storage.
When a professional document storage solution is implemented, any business records stored offsite can be tracked and accounted for with inventory tracking technology and also retrieved and delivered when needed. Since files are stored in within a record centre built specifically for the protection and preservation of hardcopy documents, you're provided with the added benefit of knowing your business information is better safeguarded from disaster.
Scan active records
Any active paper documents left within your office may be key candidates for conversion to digital files. A document scanning solution can enhance the sharing of information within your organisation, allowing documents to be easily and quickly shared electronically no matter where your staff is located. Furthermore, it reduces your reliance on paper and improves your disaster recovery capabilities. Your document scanning supplier can also provide you with solutions for managing your digital information:
Electronic Image Hosting
Enterprise Content Management (ECM)
Scan on Demand
Archive Document Data Storage provides information and records management solutions to businesses throughout London, Swindon, and Bath. Please contact the File Queen for a free consultation or further information filequeen@archivestorage.net.