Industry interview with Linetime: Working together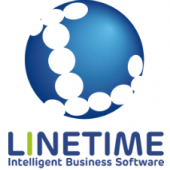 This article was originally featured as an industry interview in the July issue of LPM. To read the issue in full, download LPM.
Greater competition and financial pressures are significant drivers for law firms to introduce efficiencies and become more cost-effective in an increasingly uncertain legal market. Phil Snee, development director at Linetime, says that a key way for firms to do both is by improving collaboration across the business.
"Collaboration is vital for any firm that wants to attain competitive advantage. Fostering cohesion within the business enables teams to progress cases faster by ensuring the right people are working on the right task at the right time." He adds that efficiencies are already built into team structures, because tasks requiring less skill can be passed down to junior team members, freeing up the time of more skilled workers. But this process can be aided by automated collaborative tools.
According to Snee, driving efficiencies through collaboration isn't just a matter of creating cohesion within the firm but also fostering collaboration between fee earners and clients.
"Automated collaborative tools, such as Linetime's case management solution Liberate, can push work out to clients and provide them with insight into how their case is progressing – which improves client service and expedites matter completion."
But while collaboration is important to firms looking to gain a competitive edge, it shouldn't be sought at the expense of security. "Implementing improved interaction among employees and clients is enormously beneficial to firms, but they need to have a tool that ensures only the right people have access to the firm's information and that risk is mitigated to the greatest extent possible." Liberate supports risk management by ensuring documents and other forms of data don't leave the building and that interaction occurs behind a firewall – which is particularly important with the EU's General Data Protection Regulation taking effect in May 2018.
A VIEW TO COLLABORATE
Snee says that the key to collaboration is ensuring managers and fee earners have easy access to the necessary information. Case management systems such as Liberate provide a holistic view of matters and cases – enabling employees to see how cases are progressing, giving notifications of changes within the system, and sending out tasks for team members to complete.
"Sending out notifications is a particularly strong function in Liberate – from a main panel called Control Centre, managers and team members can send notifications to colleagues informing them of tasks that need completing or authorising, such as bills and expense sheets."
But perhaps most importantly, he adds, the Control Centre can also be used to send risk notifications and financial breach alerts.
"Firms are extremely security conscious – quite rightly, since they're subject to greater oversight by regulators and legislators than ever before – and skilled employees spend a lot of their time mitigating risk. But the Control Centre gives employees access to real-time risk indicators." He adds that by assisting employee's roles, particularly those of the designated COLP and COFA, they can spend more time adding value to their client service.
But improved collaboration isn't just about being able to notify staff of tasks, but also being able to work on matters simultaneously.
"Liberate allows multiple people to work on a project at the same time by facilitating document collaboration. Team members can invite colleagues to peruse and amend a document without leaving their desks – which helps cases progress faster and drives efficiencies."
In a world that's becoming increasingly mobile, it's also important for workers to be able to collaborate effectively while on the go, says Snee.
"A truly collaborative tool needs to give fee earners consistent functionality when they're working remotely. That's why Linetime has developed Liberate Voyager, which gives workers access to their case management system and the collaborative tools that come with that from their mobile device."
Perhaps the key benefit of automated collaborative tools, according to Snee, is that they're adaptable and can be personalised to meet the requirements of individual employees or teams.
"Different departments within a legal practice have different requirements and different processes. If employees are to work in a collaborative manner then they need the relevant information at their fingertips, so their case management system needs to be adaptable and user-friendly enough to give them what they need."
CLIENTS WORK
But it's not just colleague interactions that need to operate seamlessly to drive efficiencies and make cost savings – clients also need to be engaged in the process.
Snee says: "Liberate B2C and the recently released Liberate Self-Serve enables clients to submit and receive instructions as well as review individual cases and matters via a secure internet connection."
He adds that by giving clients this level of input, firms can improve engagement, reduce error rates, maintain a full audit trail of all transactions, and drive efficiencies by pushing out work to clients.
"Liberate already gave firms with commercial clients the ability to collaborate with them – but Liberate Self-Serve now enables private client firms to do the same thing. For example, the system allows secure debit and credit card payments to be made online."
Snee says that in the past some firms have been reluctant to collaborate on this level with clients because it could open them up to the possibility of a data breach. But he points out that disseminating information via Liberate is significantly more secure than sending emails or physical documents to clients.
"Email accounts can be hacked and paper documents get stolen or lost. Notifications and files sent by Liberate B2C or Self-Serve, however, can only be accessed through secure log-ins. So, even if information is somehow mistakenly sent to the wrong person, it stays secure." He adds that the same functionality is present in Liberate Voyager – so if a fee earner's phone is left on the train or stolen, data remains secure.
Fostering a collaborative environment is vital for firms that want to drive efficiencies, offer a better client service and reap competitive advantage. Case management systems such as Liberate empower employees to streamline collaborative processes – not just between colleagues but with clients as well – while ensuring data is safe