Interview with Peter Baverstock of LEAP UK on Wills and Probate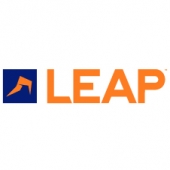 Peter Baverstock is CEO of LEAP UK, which offers cutting edge case management systems, including wills and probate forms and materials, to small law firms. In a recent interview Peter talks about how the company has been updating its estate planning offering – and why, since launching in the UK nearly two years ago, it's racing ahead in leaps and bounds...
You just updated your wills and probate material three months ago Peter – why was that?
'LEAP's system has always comprised of a wills and probate offering – the wills-side of things was straightforward but producing, for example, an IHT 400 is actually quite a complex matter. So, over the past nine months, we have tweaked our wills and probate case management system – we've listened to what our clients want and remodelled it accordingly, now we're heavily promoting that as part of the LEAP package as we believe it's now one of the best on the market. At present we have a team of Product Specialists visiting law firms across the UK demonstrating the software and our estate planning material. We focus on high street law firms with 1 to 25 members of staff, generally our clients work across a variety of areas of law. But I'd say around 60% of our current client's work, at least some of the time, in probate. and that's why having the right wills and probate package is so important. And to those small firms who aren't working in probate we'd ask: why not? The ability to work on a probate file is already there, within our system, so use it. Otherwise a lot of probate work is walking out of the door and going to large corporate firms. And that's daft, when the technology is at our clients' fingertips.'
Have you had good feedback on the new material?
'Yes our clients are embracing it, praising the simplicity of generating the 205 and the way the IHT 400 is produced as well.'
Apart from updating the wills and probate process, what other innovations have taken place at LEAP in the last few months?
'We're at the forefront of changing the way people work, using instant online chat software with our clients, launched four months ago. So, as soon as a client logs in to our community, a chat box pops up and one of our engineers is online, ready to provide support. Any issue that can't be fixed through an online conversation, which the majority of things can, we'll call the client immediately. We have analysed the new online chat system and it's taken our call logging times from hours down to minutes. And we've received a great response from clients themselves on the efficacy of the system. It's a lot less frustrating for them than making a call and then waiting an hour or two for a call back – with online chat they connect with one of our support people in seconds.
2016 has been incredibly busy so far – what's left for the next four months of the year?
'It has been a busy year but one of our mottos is never, ever give up and we live by that mantra. We're continually pushing boundaries to ensure our clients have the best service and products. So in September we launched our LEAP iPad application which means clients' can access their data in a standard format on iPad, lap top, PC or smartphone. We know that small law firms need that flexibility in the way they work – often they're out on site meeting people to discuss their wills so it's sensible for them to be able to draft a will there and then, while they're actually with the client. It's all about efficiency – allowing law firms to work the way they want to work. If they can be flexible with their practise management solutions, then they can give a much better service to their clients.'
And how is LEAP doing in general since launching in the UK in October 2014?
'It's nearly two years since we launched and we have already reached 700 firms using LEAP so it's going incredibly well and our product is being well received. Clients value it because it's so simple to use – it works the way they work. As to the future – well as I said before we never, ever give up, we want to ensure our clients get the very best in technology after all we spend some £5m a year with over 50 developers continually looking to improve our solutions.
Peter Baverstock is Chief Executive Officer at LEAP UK and has been involved in developing software for small law firms for more than 20 years. He may be contacted at peter.baverstock@leap.co.uk or you can connect with Peter on LinkedIn. You can also visit www.leap.co.uk/probate/ for more information.