Keeping your team happy (and healthy) on the road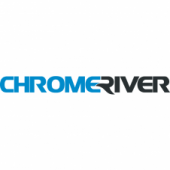 Many of a company's most valuable employees are those that spend much of their working life on the road. For the team members that are at the core of driving revenue – sales reps, those managing suppliers, key partners, or account managers – frequent travel is imperative to their role and their company's success.
To keep these employees both happy and healthy, it's critical that employers take steps to look after their team-members' well-being while on the road. This is made even more apparent following recently-released data from Columbia University that people who travel for business two weeks or more per month report more symptoms of anxiety and depression and are more likely to smoke, be sedentary, and report trouble sleeping. Columbia research also previously reported that road warriors who travel for business two weeks or more a month have higher body mass index and higher rates of obesity than those who travel less often.
While the cost of replacing top performing executives can be up to 213 percent of their salary, the human cost to an organization that loses its key team members to travel-induced burnout can be much worse. So, what can entrepreneurs and company owners do to help their traveling employees in better shape, both physically and mentally?