Landmark Information: Guidance on property risk due diligence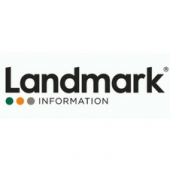 When it comes to choosing the right search reports for a property transaction, it is important to fully assess the requirements of each case to ensure the correct levels of risk assessment are undertaken at the outset.
Conducting the right due diligence is driven by a number of factors, including legislation, SRA compliance and guidance. Here, we provide some guidance on what you should consider when assessing which reports to use, based on three key environmental hazards that have the potential to prove costly, should the correct due diligence not occur:
1.Contaminated Land
The physical risks of contaminated land are derived from the current and historic use of the land. For example, if there was once a gas works situated on a piece of brownfield land that has since been redeveloped, there may well be contaminants left behind on the site.
Contaminated land reports are broadly split into two distinct categories comprising commercial and residential. It's important to consider whether the site is going to continue in its current use or whether it will be redeveloped. The issue with redevelopment might be that the site is going to introduce a more sensitive receptor to the scenario, or attract attention from the local authority with regards to planning regime. As a result, there are some desktop reports that screen this level of contaminated land but are not appropriate for redevelopment sites.
RiskView reports provide both residential and commercial assessments and assess 12 areas of risk in each report, for example.
2.Flood Risk
When a client is purchasing a property, the Law Society's practice note states that the solicitor must discuss the subject of flooding. As before, the lender will also expect that the usual and necessary searches are undertaken as part of the transaction.
Data covering all the main flood risks is included in the flood risk screening reports – on some data sets, such as surface water flooding, an indication of potential depth of flood water can be given. All the flood risk analysis reports contain data relating to the location of nearby flood defence systems.
They key to a good flood risk report is that it considers all forms of flooding – river, coastal, surface water, groundwater, and includes analysis of Historic Flood Events.
3.Ground Stability
The physical risk associated with ground stability largely focuses on structural hazards, such as building collapse or subsidence damage.
Surprisingly a large number of properties are at some form of risk of subsidence – at least 1 in 5 – whether it's natural or man-made issues, such as mining instability, or natural through shrinking or swelling clay soil.
While there is no legal liability risk for conveyancers, it is always worth assessing risk via relevant searches to meet lenders' requirement, whilst also providing assurances to the client on whether any issues or insurance claims have been previously recorded.
Financial risks largely focus around the resale value of the property – clearly there will be an impact for those properties affected by stability issues in the past. In addition to this, insurance may not cover remedial action for subsidence or sinkholes if the actual house or building has not been affected, so checking risks at the outset is advisable.
It's critical to think of the type of transaction at hand – is it residential or commercial? What is the value of the property and so would a more comprehensive report be appropriate? For commercial, it's important to understand if the site will continue with its current usage or whether redevelopment is proposed. All of these factors will determine the level of search that is required.