Legal Workflow on enforcing a house style on Microsoft Word files – a battle of wills…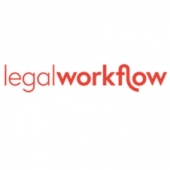 Does your law firm struggle to lock down house styles in your Word documents, do stubborn files refuse to bend to your will?
It's a time-draining problem for lawyers and support staff alike.
We'd like to introduce you to a new product available from Legal Workflow, a customised Word ribbon that locks down house styles and makes it easy to apply styles instantly, to all of your Word files.
There's also a 'Super Paste' facility for use when copying content from one Word file into another, which applies the correct house styles in the receiving file.
To complete the set, there's a Corporate Info Tool, which enables you to store frequently used data in a tab in Word, for inserting into Word files whenever required. Examples include the firm's VAT registration number, SRA registration number, even directions to the office. It's completely customisable, so you can store whatever data you want.
We think you'll find this brings a swift and satisfactory end to the battle of wills…
Download the fact-sheet 'How to enforce your house-style on all your Microsoft Word files'.