LTC4: Remote onboarding?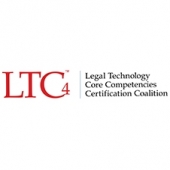 Law firms are having to deal with the issues which arise when trying to introduce new starters to their firm's technologies whether they are associates or trainees. Some firms have been onboarding online for a number of years but now have the added challenges of training remote workers and that brings a different set of challenges to overcome.
How it begins…. a laptop, monitor, mouse and phone get packed up and sent out with simple instructions on how to set up and get started. Access may be via Citrix, VPN or similar which may be totally unfamiliar technology.
Meeting their team will be via Zoom, GotoMeeting or Webex – first they may need to find out how that works! Learning about the different technologies, best practises and procedures will be essential and also understanding something of the culture into which they are being introduced.
Some of the ways that LTC4's network of global law firms has addressed these challenges:
HR promote sense of "belonging" & even virtual "welcome lunches" with direct supervisors
Set expectations with the individual and their team
IT Training team reserve at least 2 hours on Day 1 to introduce technology
Plan a blended approach to learning including self-study materials - online content, task sheets, videos
HR build in extra time on Day 1 & Day 2 for technology how-to's and queries
Encourage new starters to utilize the firm's intranet to "meet" their colleagues
Phone and video conferencing take a more upfront role in communication, less email
Questions are encouraged - mentors and buddies assigned
Practice groups organize Zoom meetings for incoming colleagues
Find out more by viewing the LTC4's Global Digital Learning Network's Trainer Talks –
www.ltc4.org/trainertalks
- a collection of thought leadership pieces recorded with members of the legal technology training community.