Making financial information more precise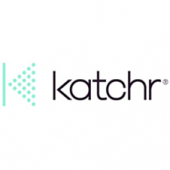 This resource was also featured as an Interview in the April 2015 issue of LPM magazine. To read the issue in full, download LPM magazine.
-----------
The challenge of new entrants and boutique firms getting sectorspecific is putting ever more pressure on the traditional high street model. Firms have the opportunity to become more competitive by making their financial information easier to understand, and by going beyond the one-size-fits-all reporting of practice management systems.
Graham Moore, managing director of Exen Legal, knows his legal IT inside out – literally. As a former architect of PMSs early in his career, and having served as technical director for one of the leading IT suppliers to mid-sized firms for over 16 years, Moore is more than au fait with the limitations of legal practice systems.
General practices need to become expert in their finances, he says, if they wish to continue offering all services.
"Those firms aren't making the same money in all their practice areas, and they need to drill down on why. Being aware of the issues makes it easier for management to make conscious decisions."
Reporting is changing in SME legal. Better information can help firms gain more insight on their businesses, their sector – and how to become more competitive.
A generic drawback in practice management systems is their overly standardised financial reports, says Moore. The issue, he says, is that the standard set of reports in PMSs assumes that all firms are the same.
"As the architect for two generations of PMS, I really struggled with the problem of providing better quality management information. As a practice management vendor, that was a serious challenge – and I don't think those systems have managed to improve on this position since."
Standard, straightforward reports won't suffice, he says. Just because law firms are interested in the value of fees that they're delivering, a PMS assumes that's enough information for management to go on.
CONTEXT IS KING
The legal industry has moved on significantly over the last 15 years, he says, with the diversity in the kind of firms in the market changing significantly. "There are so many more niche firms now, and traditional practices increasingly focusing on specialisms." Now, more than ever, it's essential to go beyond the 'out of the box' PMS solution and make finance reporting bespoke to each firm, says Moore.
"There's no way that one type of management information can be applied to all firms. There's far more nuance required for each firm."
A value such as total firm-wide fees delivered is meaningless in isolation, he says. "Giving the data some context is crucial. That's when it becomes actionable information."
Most practice management systems struggle to provide that information, he says, because although they extract the data and can present it, there isn't enough context. "A PMS can't understand the firm's business rules, its targets or its change."
Strategy should define what a firm does with its IT, rather than strategy being defined by what the PMS can produce. Intelligent reporting that extracts the information relevant to the firm's strategies is central to making better and more informed decisions faster. "If a firm delivered £1.5m in fees last month is that good or bad? Without more information around that – information that practice management systems tend not to store – you don't have the underlying information the firm needs."
LEADER'S DIGEST
Although the legal sector is moving into a more professionalised era, says Moore, where management expertise is being brought in from outside as well as being skilled up within, there is nonetheless a prevailing lawyer/manager contingent to deal with.
"These are people who, rather than go into professions which demand high numeracy, have chosen one that doesn't. They're more comfortable with words. It's no wonder that standard reports showing rows and columns of numbers aren't capturing their imagination. Even as a highly numerate person with extensive financial experience, presenting lots of numbers like that doesn't give you useful information. Standard reports are also boring in the extreme."
To make that information more accessible and digestible, firms need to extract and present the information in a way that people are going to understand, says Moore. "Convert information into a more graphical presentation – use pictures and other metaphors to explain it," says Moore. "Don't only use tables of numbers."
"When you do have to display tables and numbers, pull out the numbers that are important – two or three that tell the story. None of this is rocket science – it's techniques that management in other sectors have used and appreciated for many years."
To make the best commercial decisions, firm managers need to gain a deep understanding of their business. In more enlightened firms, says Moore, the sector is now seeing the "de-emphasising" of the traditional month end management pack.
"This is not just reviewing the same figures month after month, but having continuous access to the very latest numbers, as well as the ability to dive into areas of interest and carry out their own ad-hoc analysis."
A firm's management needs to be able to measure and understand the business, says Moore. "That's what law firms must do better." Whether a firm goes niche or remains full service is based on better financial understanding. "Firms need to measure and monitor exactly what they're doing in all their practice areas."
Better financial management isn't just about analysing the most profitable sectors and products in a firm, says Moore, but also in team performance. "Which teams are delivering most profitably, and which individuals are most effective?"
Legal businesses need to understand that overall firm performance is the aggregate of individuals' performance within the firm, he says. "Law firms are quite different to most other businesses because individual fee earners are raising their own bills and recording their own time – and these transactions lead directly to top and bottom line figures for the firm as a whole."
Fee earners need to be aware of the financial consequences of their actions, he says. "For the first 10 minutes of a fee earner's day, what's the relative impact of these two actions on a firm's profitability? Should a fee earner get to a piece of client-related work – or should they make sure that all their time recording, credit control and billing from the previous day is up to date?"
One way for firms to improve their financial performance is for individual fee earners to make the appropriate decisions earlier, says Moore. "Sometimes fee earners don't even know that they're behind target. Because they only get a report once a week or even once a month, there's little chance they're going to take appropriate action."
DELIVERING VALUE
Closer finance analysis also feeds benefits back to clients, says Moore. "Better management information will ultimately lead to a bettermanaged firm and a better-managed firm is better for the client." Not only that, clients expect more feedback and more information, he says, and the pressure to deliver that is alleviated by transparent financials.
"Reporting the status and stages of a matter on a regular basis, virtually in real time, is becoming more common – and the only way to provide that is if the mechanisms are in place to extract the data and again to convert it to information that the client can use." Rather than running standard reports directly off the practice management system and sending them off to the clients, the client can get direct access to information from their perspective, based on the same data."
The same benefits apply within the firm. Getting to the next level of financial management and service delivery means more certainty for legal businesses, and their growth. "If firms are measuring themselves well, there will be opportunities to get an even tighter grip on the business."
Leveraging the raw data at the core of the business to create a better-managed firm isn't only an attainable goal – it may be the future for all business, period.