Media destruction best practices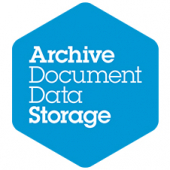 The last thing any business wants is for its sensitive data to be compromised. A privacy breach could cost your organisation dearly, both financially and in terms of image. That's why it's important not to overlook proper disposal practices for your outdated hard drives, backup tapes and digital devices. To fully protect your data, follow these media destruction best practices.
Shredding
Deleting or overwriting your media doesn't protect your data. With the right technology, thieves can still recover data from a discarded hard drive. But a secure media destruction service makes data recovery impossible since they are shredded into tiny pieces and recycled.
First your hard drives and backup tapes are collected from your office and the serial number from each device is recorded to prove destruction. Your media is then transported to a shredding plant for secure destruction. After all material is shredded and recycled, you are issued a Certificate of Destruction.
When strict chain of custody and high-security destruction procedures are used, shredding is the most secure and reliable form of media destruction.
Scheduled data disposal
To decrease identity theft and privacy breach risks, your media should be destroyed as soon as it's no longer needed. A scheduled data disposal service ensures that none of your data ends up in the wrong hands. To make it easy and secure, locked destruction containers are placed in your office. When a tape or hard drive is retired, it can be quickly deposited into a container. On a weekly, fortnightly or monthly basis, the containers are emptied and your media is professionally shredded.
WEEE compliance
The Waste Electrical and Electronic Equipment (WEEE) Directive affects every business in the UK. Enacted in 2003 and updated several times since, the law aims to minimise the impact of hazardous waste on the environment by reducing the amount of digital devices sent to landfills. If your company fails to comply with WEEE, fines could be levied against you. To ensure compliance with the law, and to protect the environment, choose a provider who destroys your media and redundant IT equipment to WEEE requirements.
General data protection regulation compliance
Your business must also destroy its data in accordance with the General Data Protection Regulation (GDPR). This makes it critical to record a documented audit trail of your data disposal practices. A secure destruction service issues a Certificate of Destruction each time your media is shredded. This document notes the date and time of media shredding and provides documented proof of the data destruction process.
Besides safeguarding your data, media destruction practices protect your entire organisation.
Archive Document Data Storage (ADDS) provides information destruction solutions for businesses throughout London, Bristol, Bath, and Swindon. Please contact the File Queen for a free consultation or further information filequeen@archivestorage.net.