The new Family Court Attendance Note by Accesspoint Legal Services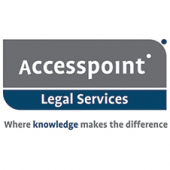 Accesspoint understand the importance of automated forms and how they can have a positive impact on a firms efficiency as they spend less time on burdening admin tasks.
Our highly trained team have created a number of FormShare products that not only enable firms to use Adobe PDF forms as an efficient method of electronically capturing data but also save many hours of time.
Our ever growing portfolio of sophisticated automated forms include the Court Attendance Note for use within Family Care Proceedings. This can be filled in by the fee earner whilst at Court and allow the capture and accommodation of all information from a court hearing including: parties, further hearing dates, court time table dates & tasks and Order types. The form also caters for private time recording and can include FAS time recording as well.
Once the information is captured on the form it populates P4W managing partner tables, it adds dates and tasks into case manager and posts all time.
Many firms have integrated our Family Court Attendance Note into their admin process and have already seen huge improvements in their efficiency and workflow. We can't wait to see what our product can achieve for your firm.
Available Now!