The only way is cloud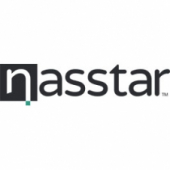 This resource was also featured as a Case Study in the May 2014 issue of LPM magazine. To read the issue in full, download LPM magazine.
-----------
Embracing managed services and the cloud is central to Tees Law's strategic vision for competing in tomorrow's keener legal market. A newly made alternative business structure with a corporate-style leadership structure, the firm had to make hard decisions to create growth without scaling costs.
Tees celebrated its 100th birthday in 2013, but the firm's management is determined to stay innovative. The firm converted to a more corporate management structure in 2010, hiring Paul Stothard, an experienced CEO, to bring a fresh approach and muchneeded strategic direction – especially around finance, HR and IT.
When Stothard came to Tees, he could see that the imminent Legal Services Act final changes were going to have a material impact on all law firms, especially those like Tees. There was also the small matter of recession. "The incumbent leader was a long-term managing partner who recognised the need to bolster management if the firm was to be able to deal with the new challenges in the market," he says. There was no succession path in place, and those running the firm realised that the role could no longer be "just a weekend job".
"The firm needed a vision," says Stothard. "My role was to develop business strategy, grow revenue and deliver substantial profit improvement." Having done just that, he's now on-hand as a part-time CEO – with easily scalable availability as the need for guidance and leadership arises.
Part of that strategy has been to become an ABS, with the SRA granting the firm its licence in 2013. To compete capably postLSA, and ensure Tees "becomes one of the leading providers of legal services", Stothard focused the firm on efficiency, growth and flexibility. The goal: "Building scale and the client journey – creating a proposition attractive to talent, clients and investors."
FREEING UP YOUR FIRM
At the heart of the change in Tees was becoming more efficient, more scalable and more agile. It was crucial to "create a more efficient firm", he says. Stothard applies the true Darwinian assertion to legal: "It's all about responding to change. It's not the fittest that survive, but those most responsive to change. I'm always looking at flexibility and agility and at Tees – and IT in the firm wasn't flexible."
But while the firm needed flexibility and the ability to grow, it couldn't splash out on IT to achieve its growth aspirations. The answer was fairly clear, in that case: outsourcing IT and moving software into the cloud.
"We couldn't afford the cost of IT staff and replacing infrastructure. The existing infrastructure wouldn't support a responsive, post-LSA firm." Growth plans demanded scalability – and "this really means a rental model so you can integrate other firms quickly".
"Managed services and the cloud go hand in hand, and e-know.net is plug and play," says Stothard. "We started asking about cloud on LinkedIn, and e-know.net was a recurring name."
Six months later, Tees went live with managed services IT with e-know.net. And, though Stothard explains that the benefits and opportunities of the IT solutions the firm can operate now it's outsourcing are why it chose e-know.net, e-know. net was also 10% cheaper than the competition.
Future benefits mean there is no worrying about finding "hard-earned cash for kit or worrying about software upgrades or resilience, and so on. Return on investment is easy [to see], when I look at what we are achieving as a consequence of it".
Moving software into the cloud doesn't take away the technical challenges of legal IT, especially given the fast-changing legal market and ever-increasing user and client expectations, but vitally someone else sorts out the problems.
"Users just see that it works. Of course things still go wrong, but e-know.net fix it. I don't worry about IT, or IT people, or IT careers – the firm can focus on what it does best." Stothard says that "99% of activities for 99% of Tees people now run in the cloud – I think it has changed their lives". And alongside a resilient infrastructure, e-know.net is delivering 'anytime' helpdesk support.
EMBRACING REAL CHANGE
SME firms may have more to gain from outsourcing and cloud than larger firms – they get access to better software and a broader range of skills, such that they could only dream of using in-house IT.
"We can do more with IT – the managed service model opens possibilities," Stothard explains. "IT is less of a constraint. For example, we now use e-payments and integrate with digital dictation. Imagine the range of skills you'd need in-house to cover that. Now, we can manage the business better."
Outsourcing IT and moving to the cloud has had its difficulties, of course. Stothard says that having to lose four IT people in the move was "really tough", but he counters that a recent merger for firm simply demanded this new virtual way of working "to make the merger a reality so quickly". Another hurdle has been that priorities for law firms are often dictated by partner voices, whereas in the world of managed services, doing things well means "having priorities based on what people are actually doing, and that could become tricky" politically.
"Therefore, you need a change of management approach, too."
Stothard also cautions that the move to a managed service and the cloud should not be solely about worrying over technical aspects – it's a service, and who you work with is more important.
"Worry instead about the people you will be dealing with – you'll need a particular approach. You get a service level agreement and a contract, but you need to have a conversation." He's right – once you have to start waving an SLA about, generally things have already gone wrong. "Find a partner in your plans, and treat them like a partner."
But embracing cloud IT and managed services is central to the firm's new strategic direction, and it has achieved what Stothard calls "a Martini solution – anytime, anyplace, anywhere, breaking down the traditional small firm barriers and constraints. We can't be a service provider in this century with the demands our customer base has without it."
Stothard's ultimate goal is to be as good a legal services business in the customer's eyes as any business, not just any law firm. "Client expectation is based on the best service, choice and flexibility clients get buying anything – and we must match that."