Outsourcing technology considerations for law firms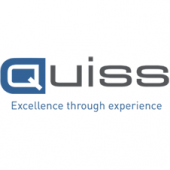 In February, The Law Society published its Lawtech Adoption Research report, which showed a rise in the number of lawtech firms supporting the work of law firms in the UK.
There appears little doubt there is growing acceptance of how lawtech, like automation and AI, can help lawyers access, interrogate, understand and use large amounts of data, with greater efficiency offering the opportunity for increased profitability.
The ability to exploit this innovation relies not only on robust, reliable and secure IT systems within law firms, but on the ease with which IT is available, accessible and kept current, with the expertise to integrate new technologies.
Given the need for mid-tier and smaller firms to compete on an equal footing with the biggest names in the sector, outsourcing their IT management is one route to success, but there are pitfalls for the unwary.
When considering the relative merits of different managed service providers (MSP), there are a number of considerations:
1 – relevant experience
Does the chosen MSP understand your sector and the unique challenges you face? Does the MSP have relatable experience deploying solutions and services in a law firm environment? Do they have experience working with law firms of all sizes, from small, single office firms to large, well-established firms with multiple offices, including international locations?
2 – viable business
It's easy to underestimate the importance of the stability of your chosen MSP. You must look carefully at their financial and company position, not just the figures on the balance sheet or their credit rating, but consider if the business and pricing model feels like it will ensure they will survive the contract term at least.
3 - vendor relationships
Which of your short-list of MSP's has the strongest vendor relationships, not just with the top-tier technology partners, like Microsoft and HP, but the specialist providers to the legal sector? Good strong relationships allow an MSP to leverage the benefits of best-in-class third-party providers on your behalf.
4 - quality people
When selecting your MSP, it is crucial to understand who will actually work with you; is the business led by an experienced, reputable management team? A good MSAP will make available the skilled technicians the average law firm cannot justify employing, ready assist with all stages of your infrastructure development and maintenance? What relevant technical certifications are held?
5 – sector knowledge
Does the MSP offer all the solutions and services you need to help your firm operate effectively, efficiently and securely? Do they offer cloud solutions, backup & recovery services, business continuity planning, disaster recovery, unified telecom services, application hosting, third-party vendor management, consultancy and project management?
6 – tailored service
Cloud is the prominent trend in investment technology, but is right for your business? Will your MSP understand your challenge and offer the right solution based entirely on your specific needs, rather than what they prefer to sell? Does the MSP have the skilled technicians able to cope quickly with on-premise solutions, regardless of geography?
7 – privately owned
Reflective of most law firms, it is always better to deal with an MSP still owned by individuals who care about the long-term future of the business. Investment in quality systems and people will deliver benefits to all clients, rather than achieving an appropriate EBITDA to trigger a profitable sale for owners who have little contact with the clients.
This is by no means a conclusive list, but some points of consideration based on our years of experience in the sector and the topics raised most frequently in the 'any questions' portion of our pitches.