Partners' roadmap: understanding legal responsibilities as a partner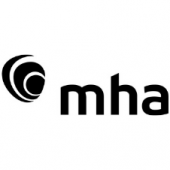 You can delegate many of the responsibilities of a business owner that we have outlined, but the personal liability remains with you as a partner. Compliance with laws and regulations such as the General Data Protection Regulation (GDPR) (Regulation (EU) 2016/679), anti-money laundering laws and other regulatory requirements (such as the SRA, RICS etc) are all crucial, and you must be confident you and your firm are managing the responsibilities appropriately. Make sure you are aware of who is responsible and address any gaps you may find.
Individual responsibilities
Practicing certificates
Internal declarations and filing of declarations confirming conflicting interests, shares, independence and integrity
Continuous professional development
Responsibilities as an employer
Understanding of, and compliance with employment law
Employee pay, taxes, incentives and benefits packages
Management of staff, performance, attendance, discipline and grievances
Motivate and engage staff
Partnership responsibilities
Understanding of, and compliance with, company law
Full and proper accounting records
PI Insurance
Compliance Officers for Legal Practice (COLP) and Finance and Administration (COFA) responsibilities (Legal sector only)
Client money
Regulatory compliance
GDPR compliance
Anti-money laundering compliance and client care letters
Cybersecurity
Business continuity protection, such as key man insurance
How we can help
MHA MacIntyre Hudson is here to help with regulatory compliance, GDPR assistance, sourcing PI cover,
outsourcing of accounting records, cyber security and HR solutions. Please get in touch for further information.