The progressive practice- the importance of branding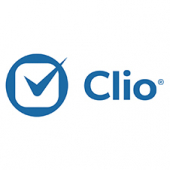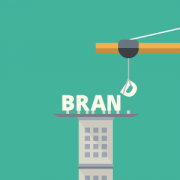 Written by the Clio Team
It's possible that you have just come to realise a cold hard truth. You, like many solo through mid-sized law firms before you, run a business. And that business has competition. With over one hundred and thirty thousand lawyers registered in the UK, how can you stand out from your competition (sorry, fellow practitioners) to garner clients, referrals and grow your practice?
Develop your Brand. Brand and Branding are simple, overused, yet highly misunderstood words. Nevertheless, understanding them is essential to the success of your practice.
Some people believe that a brand is simply a well-designed logo, or a good-looking business card and then there are some that think it involves turning a lawyer into a product. They're all right. Well, to a degree.
A brand is actually a much broader and multifaceted concept. In very basic language, a brand is simply someone's gut feeling about you, your services, or your firm. Branding on the other hand, is the activities you undertake that shape those perceptions. As intangible and all-encompassing as these definitions are, they really are quite simple. The business side of your practice or "brand" goes beyond your logo, cleverly designed website and even your advertising. Your brand is your entire client experience from the way you dress, the way you present yourself online, the way you answer your phone and even the way you follow up with clients on their birthday.
That may seem overwhelming and give you a nice sense of "I don't know where to begin" dread, so, let's look at some general branding fundamentals that affect the overall brand experience:
Define your brand
This is a bit of a personal journey, but it's one that you need to take to lay a solid foundation that you can build your practice on. It can take some time but start with some basic questions like:
What is the Mission Statement for your practice?
What area will your practice focus or even specialise in?
What do your clients currently think about you?
What do you want your clients to think about you?
What makes your different from other lawyers in your field?
Get a brilliant logo
Your logo is a significant piece of your marketing. It is the main symbol and the single most visible graphic element of your practice. For this reason alone, spending time and money on a professionally designed and well thought-out identity is essential for any successful marketing plan. Oh, and once you have it, put it everywhere.
Have a voice. Be memorable. Be yourself.
It might sound silly, but give your brand a personality. That personality has a voice that comes through in the sentences you write. That voice can be whatever your brand personality is. Is your brand friendly? Sombre? Conversational? Professional? Whatever tone you decide on – keep your messaging clear and concise. Just trust us on that one.
Share your brand.
Once you sort out your voice and what you really want to communicate about your practice. Share it. Branding really does cover every facet of your practice – your email signature, what you and your employees wear, how you answer your phone. The whole enchilada.
Stick to your brand.
This point is as straightforward as it gets. Once you define your brand, it becomes a promise to your clients. If you promise that you will be friendly, conversational, professional, then be friendly, conversational and professional. If you start acting or speaking in a different way than your clients are expecting, you'll break your brand promise and you'll eventually lose your clients. Oops.
Be consistent.
If there's only one point you take away from this list, please let it be this one. People are often very perceptive and critical. If your branding is inconsistent, it can push people away and countermand everything about this great brand you've worked so hard to build.
Building a brand is a both an art and a science, but if you stick to your plan and keep at it then you'll create the impressive, awe-inspiring, sensational, fabulous, brilliant and awesome brand experience that you want and deserve to have. Trust us, your practice will thank you for it.