Radical refresh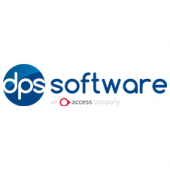 This resource was also featured in the December 2014 issue of Legal Practice Management magazine. To read the issue in full, download LPM magazine.
-----
Any legal business seeking growth soon finds that firm-wide consistency of behaviours and processes becomes essential to sustainable development. But Hampshirebased firm MacDonald Oates also saw that unifying people and processes could be an opportunity for much more – it could put the firm in the cloud, with all the benefits that brings.
MacDonald Oates understands that its clients' needs are evolving, particularly as technology clears the obstacles to better service. Partner and head of operations Nick Ellin says that recognising the right kinds of change frees its people from the IT grind and enables a focus on client service to become more responsive and competitive.
Ellin and the rest of the firm's management recognised that the business needed to change its existing IT set-up to build in more efficiency – the document management system and server infrastructure had reached the end of their usefulness. Disparate systems and processes in the firm therefore meant that people were having to manage several sets of client data – never a recipe for consistency or efficiency.
"Software on local PCs was set up slightly differently for everybody. Each department had its own way of doing things, so there wasn't any consistency. The software was a mix of legacy systems that became increasingly untidy. This wasn't effective. Standardisation is key."
Seamless experience
One of the firm's central strategic IT objectives was to integrate systems to allow its people more flexibility. "There was a reliance on people using a complicated files and folders structure on a network drive that stored everything from office material to client and matter information."
The firm was beginning to pay the price of being unable to link its matter information with its accounts systems, and needed a better way to track work and its finances. Not only that, fee earners and operations staff alike were struggling with an unreliable terminal server connection, ageing servers and an unreliable digital dictation system.
The firm looked at several document management systems that would integrate with the firm's existing account software, before deciding upon an offering from DPS. Working with DPS it soon became apparent that a much more ambitious plan could be offered: an ambitious triple jump from LAN-based servers to a new accounts system integrating a case and a document management system – and then into the cloud with all of it.
"It didn't make sense to keep plastering the cracks the software and hardware were creating. We reviewed the cost of support for all of our various third parties, factoring in the depreciating service compared to the potential gains of fresh and stable infrastructure from DPS – it was no contest."
"We wiped away all the inconsistencies between our ways of working and producing documents in a completely new way. Rather than using our folder structures, we would be creating cases and documents straight from the CMS."
Since then there's been "a mighty sea change" in how the firm does things, says Ellin. "We've effectively outsourced our headaches, and then some. Not only do our people have a completely new desktop, they are logging onto the cloud system and using the latest Microsoft Office products, plus DPS One Office, which brings everything a person might need on a matter file together with a couple of clicks." MacDonald Oates' fee earners are now able to be far more responsive regardless of location, delivering the service from wherever they are or need to be, he says.
The success of MacDonald Oates's firm-wide refresh has fed more ambition at the firm, says Ellin. Now it's rethinking process at every stage and seeking to deliver services more innovatively wherever it sees opportunity. "Our partners appreciate the importance of IT to the overall business success. DPS has been instrumental in such a variety of critical ways – it's very much part of our business plans and IT strategy."
Service on-demand
Now that the firm's fee earners have been enabled to work remotely, be it from court or a client site using tablets or laptops, Ellin says the need for paper documents is diminishing.
"We are moving towards a paperless environment and becoming less reliant on having files on our desks. A couple of departments are already scanning in their post and attaching it to the file history on a particular matter, and they can update it using the document version system we have in place. We're at the stage now where we want anybody to be able to pick up a file wherever they are."
This will also deliver more value to clients in the future, says Ellin, as MacDonald Oates looks into developing its extranet capability, particularly in conveyancing work.
"Client portals will go a long way in delivering extra benefits to clients." Having clients call the firm to find out the status of a transaction may be a thing of the past, he says. "Instead, they could receive a text, or the client can just log on late at night when we're closed and check the status of certain milestones in the process."
A leap through the client portal may well be the firm's next advance, but there's already great potential in what's already on its desks – or rather, in the cloud – to gain a significant competitive edge.