Riliance: Name your price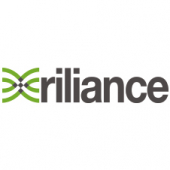 Brian Rogers, director of regulatory services at Riliance, discusses changes to pricing transparency in the legal market and what SME firms should look out for.
Regulators have long since aimed for law firms to be more transparent about their pricing and legal service provisions so consumers are able to make more informed decisions about which firm they instruct. Now they have achieved their aim and are introducing new rules that will require firms offering certain types of work to provide consumers with more clarity.
There have been concerns within the profession over how different pricing structures used by firms could be published in a way that would not create an unlevel playing field between those handling similar work. However, the SRA has tried to address this by allowing them to provide average pricing if exact prices cannot be quoted.
The SRA is not the only regulator to be enhancing transparency for clients – others include the Bar Standards Board, the Chartered Institute of Legal Executives, and the Council for Licensed Conveyancers.
FAIR PRICE
The SRA's new Transparency Rules will come into effect in December 2018, but what will this mean for you and your firm?
The SRA has said that the rules are aimed at more transparency as well as improving competition in the legal market.
"Our transparency reforms will ensure that members of the public and small businesses have the information they need about firms, the services they offer, the prices they charge and the protections they have in place," says the SRA.
From December 2018, you will be required to publish a number of new things on your website and, if you don't have one, to make the information available on request.
The following areas of work will be covered by the new publication requirements – for individuals: residential conveyancing, probate, immigration (excluding asylum applications and appeals), magistrates, court work (summary only road traffic offences dealt with at a single hearing) and wrongful and unfair dismissal claims. And for businesses: defence of wrongful and unfair dismissal claims, debt recovery (up to £100,000) and licensing applications.
So what do you need to publish as a minimum?
Total cost of the service (including disbursements and VAT)
Basis for charges (if fixed fee it should be clear what is and is not included, and in what circumstances (if any) it will be exceeded)
Experience and qualifications of fee earners/ supervisors
Description of disbursements
VAT payable on fees and disbursements
Details of services included in the price displayed
Key stages and timescales in a matter
CFA/DBA costs that may be payable by a client (if applicable).
PRICING PEOPLE
One of the interesting phrases used in relation to services included in the price displayed is: 'Details of any services that might reasonably be expected to be included in the price displayed but are not.'
It's likely that such a phrase has been used to get firms to be open at the start rather than adding foreseeable costs at a later date.
In addition to pricing, you will be required to publish: your complaints procedure (make sure this is updated if your complaints partner changes); SRA number and SRA digital badge (websites); SRA number and 'Authorised and regulated by the Solicitors Regulation Authority' (letterhead/emails). Solicitors working in non-SRA authorised firms will be required to publish details about their alternative insurance arrangements and the inability of clients to claim on the SRA Compensation Fund.
December is not far off, so you need to start thinking about how the rules will impact on you and your firm and take action to get your website, letterhead and emails compliant. You should think about whether you will publish the qualifications/ experience of individual fee earners and supervisors, or the generic qualifications/ experience of each position – for example, property solicitors (1+ years' experience), conveyancing executives (5+ years' experience) – or link to staff profiles on your website that includes their experience and qualifications.
You will also need to consider briefly describing the stages in the transaction – for example, in the conveyancing process, the average length or range of time taken for each part of the process and the factors (chains, mortgages, valuations, title problems and so on) that may lead to the process taking longer (delays in obtaining searches, delays caused by other third parties involved in the transaction).
It would not be unreasonable to assume that once the publication deadline has passed the SRA will start to visit firms' websites to check on compliance with the new rules, so don't delay in getting ready.
Need more guidance? Riliance can provide you with training on the new rules and a toolkit to help you comply.
This article appeared in LPM November 2018 - Boxing clever