Smart ecosystems: Tikit explores technology's role in law firm flexibility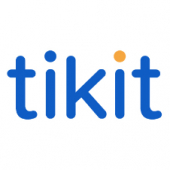 Smarter working means enabling flexibility, creating modern work spaces and maximising returns from your use of new and existing IT systems. It's no surprise that cloud-first strategies have boomed across the globe as businesses seek to gain an edge on the competition.
Technology is more important than ever in the legal sector, and the pace of change continues to accelerate. However, as firms develop their technology stack to meet evolving everyday business requirements, the need to integrate previously separate systems and make legal systems and data available to staff, even clients, anytime and anywhere, is becoming more pressing.
Law firms continue to be up against cost pressures and maximising efficiency is a top priority. Tikit sponsored this year's LPM Legal IT landscapes report, which found that competitiveness and efficiency featured high on the agenda for firms surveyed – with case management technology offering the best value for money in achieving both. But case management solutions can and should be delivering so much more for firms.
So-called point solutions met needs at the time. But the resulting mish-mash of systems designed to fix and address individual problems is now failing to deliver a cohesive process and is negatively affecting productivity. The demand for integrated technology is coming from a number of different directions – last year the Land Registry's chief executive set out its priorities for a digital transformation of conveyancing, and expressed the desire to explore how to make the process quicker for the profession.
Future proof
It's not efficient to have to enter and store the same data in multiple systems. However, integrated technology doesn't just address problems such as wasting time on double entry of data. It streamlines the entire user experience, creating an ecosystem that future-proofs law firms. A fully integrated solution is a crucial foundation for the future. Integrated systems are the cornerstone of mobile solutions and underpin automation that saves time and money.
One of the biggest challenges the legal sector faces now is around productivity – doing things well and doing them quickly. Automation ranked highly in the latest LPM Legal IT landscapes survey results in line with this industry shift. Yet, the survey found that only 16% of firms have invested in e-signatures. With paper signatures wasting on average 6.8 hours a week, we would expect to see e-signatures being a huge productivity priority for 2018 as well as part of firms' security procedures.
This article appears in LPM magazine. To read the full article, download your copy of LPM June 2018: Power play here.