The speculation surrounding the SRA's proposed changes to the minimum compulsory level of professional indemnity cover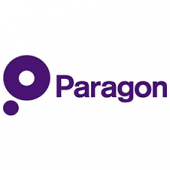 This blog post by Janine Parker from Paragon International Insurance Brokers was also featured as a column in the June 2014 issue of Legal Practice Management magazine. To read the issue in full, download LPM magazine.
---
The speculation surrounding the SRA's proposed changes to the minimum compulsory level of professional indemnity cover continues to be at the forefront of the minds of brokers and insurers.
Rumours abound that it is a matter of when, and not if, these changes will be implemented. Reducing the mandatory level of PI cover to £500,000, aggregating claims exposure, limiting the requirement for compulsory cover, reducing the length of run-off and requiring firms to assess their own level of appropriate insurance all have potential positive outcomes. But who will benefit?
The consultation appears to want to assist those smaller firms with a perceived lack of choice in the PI insurance market. Unrated insurers continue to be permitted to write business, in spite of several high-profile insurer failings.
The SRA is clearly trying to assist smaller firms in finding affordable cover. But would reducing the compulsory limit in fact have any effect on pricing? The reason I ask that is because the vast majority of professional indemnity claims from law firms fall under the £500,000 point, so this is where the real exposure exists for insurers. Any impact on pricing is likely to be negligible, therefore, and it is even more unlikely that any saving would be passed on to the consumer, so insignificant would that saving be when spread across a firm's client base. The challenge of pricing versus consumer protection is clear for all to see.
Furthermore, aggregating total claims will only serve to benefit participating insurers while offering little if any reduction in cost. The excess layer markets would also have to be considered as, if they were no longer following an 'any one claim' limit, we would no longer see the low levels of pricing and wide levels of coverage that firms now enjoy.
The goal to retain compulsory cover for claims by individuals and SME firms, trusts and charities sits well with the overall aim of consumer protection, particularly for less-informed consumers. But caution must be exercised to ensure that firms have an appropriate level of cover and are not simply happy to purchase the minimum.
Again, the proposal to reduce the requirement for run-off insurance can only benefit one stakeholder – and that is neither the law firm nor the ultimate consumer. Granted, most run-off claims materialise in the first three years, but what about those who have a claim after five years? If this is to fall to the compensation fund (also subject to a consultation), then a way of funding this will have to be found – no doubt through the cost of practising certificates. Former partners will undoubtedly also be a target if there is a shortage of cover.
Finally, the SRA is clearly putting the responsibility for the level of cover required on the legal practice, so greater caution will have to be exercised when explaining levels of cover in place at the point of engaging a client. Any potential confusion regarding levels of indemnity could lead to further issues with clients, especially if a firm changes its level of indemnity after engagement.
So, will any of these proposals benefit legal practices, consumers or public confidence? Debate around the issues of PII cost is always welcome, but what is the potential cost of these proposals to the profession? In the longer term, the possibility for adding exclusions into the cover now exists for eligible practices – worryingly, something insurers may consider, should there be signs of another downturn.