Sprout IT challenge 2018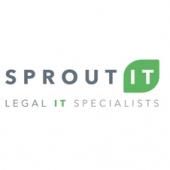 At Sprout IT we have always loved a challenge and what better choice than the National 3 Peaks Challenge? Short of the resources to climb Mount Everest (one day!) we're rising to the challenge of trekking through the highest mountain in Scotland, England and Wales in one continuous attempt and in less than 24 hours.
The Three Peaks Challenge is one of the ultimate tests of physical endurance, mental stamina and effective teamwork. A real Sprout thing to do!
We'll walk through the physical fatigue as we trek over 25 miles of rough and rocky terrain, whilst battling against unpredictable weather conditions throughout. Ascending a total of almost 3500m, we'll achieve something special that we will remember forever.