Steps for reducing paper waste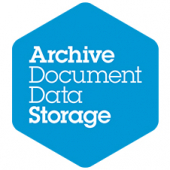 Every year, millions of tonnes of paper is wasted in the UK, and businesses are the biggest culprits. Even in the Digital Age, office documents are printed, copied and tossed in the rubbish. In addition to wasting resources, paper waste also negatively impacts your company's productivity and bottom line. Follow these steps to reduce paper waste in your business.
1. Purge Old, Expired Documents
Wipe the slate clean by purging any unwanted documents. With a secure destruction service, destruction sacks are delivered to your office free of charge. A screened shredding technician collects the filled sacks and shreds the contents with an industrial-grade shredding machine. You receive a Certificate of Destruction at the end of the destruction process.
2. Make Ongoing Shredding a Habit
Where a document purge helps you responsibly dispose of accumulated paper waste, ongoing shredding prevents it from building up too much in the first place. A file shredding service helps you make a document disposal schedule and stick to it. Locked containers are placed next to printers, photocopiers and in other high-traffic office areas, making it easy for your employees to discard paper files. You choose a weekly, fortnightly, or monthly collection schedule. Your documents are professionally shredded and recycled.
3. Think Before You Print
If you want to reduce paper waste, look no further than your printer. Think before printing documents. Ask yourself, "Do I really need a hard copy of this file or email?" Viewing and sending documents digitally reduces your carbon footprint and reduces your paper costs.
4. Scan Your Documents
A document scanning service is one of the most effective tools for reducing paper waste. Your documents are professionally indexed, digitised and stored in the cloud. This allows you to review and distribute your documents without having to print them.
You don't even need to scan all your documents to take advantage of the benefits. A Scan on Demand service lets you store a portion of your files offsite in a commercial records centre and digitise them incrementally. When a document is needed, the physical document is located, scanned and converted to a digital image, and uploaded to a portable hard drive for upload to an internal server. It's the perfect solution for eliminating unnecessary printing of hard copy records.
Following these steps will make a significant dent in your paper waste.
Archive Document Data Storage (ADDS) provides records and information management solutions for businesses throughout London, Bristol, Bath, and Swindon. Please contact the File Queen for a free consultation or further information filequeen@archivestorage.net.