Strengthen the power of business data in SME Law firms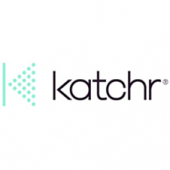 This blog post was also featured as a column in the September 2015 issue of Legal Practice Management magazine. To read the issue in full, download LPM magazine.
------
Business intelligence wasn't a term much on the lips of law firm management a few years ago, but it's been a hot topic of discussion in 2015 online, in magazines and on conference agendas. That's because good business intelligence solutions can provide insight, enabling a firm to gain and/or maintain competitive advantage – and firms are seeing the results.
The main goal of business intelligence is to enable interpretation of data to better inform decision-making – that can be strategic decisions such as identifying new opportunities and validating strategic direction, or operational decisions such as pricing, performance monitoring and marketing spend.
It's no coincidence that an increasingly competitive legal services market has seen more firms look to BI for its competitive benefits. BI may have been around for years in commerce and industry, but the last few years have marked a significant shift.
But most law firms focus their BI efforts primarily on operational reporting – BI is often seen as synonymous with fee earner performance dashboards. And while performance dashboards are a great tool (when used correctly as part of a wider performance management programme), they're only the tip of the iceberg when it comes to law firm business intelligence. What else is there?
Profitability
As BI is about better decision-making, where better to start than the bottom line? While all SME law firms will have their monthly P&L reporting organised – usually via some complex mesh of spreadsheets and semimanual processes – few are currently able to analyse their profitability in any detail. What are the most (and least) profitable teams, work types, client sectors, referrers, or even clients? Analysis of this type requires not just raw data, but what we at Exen call "business rules". These are the context and parameters within which analysis of the data takes place. Analysing profitability of a team, for example, requires allocation of costs to each team. The rules for this allocation are not hard and fast – they are specific to each firm, its structure and its culture. They are often also controversial in a partnership. Just because something is difficult doesn't mean it cannot or should not be done, and the potential benefits to the overall firmwide bottom line can be significant.
Marketing
Better analysis of marketing information is another area of significant opportunity for legal businesses. Now, more than ever, marketing activity can be measured and quantified. Data is available from external sources such as Google Analytics and email marketing as well as the traditional practice management and client relationship management systems.
Marketing spend can be analysed by activity type, department or partner, and this can then be correlated with return in terms of new business, increased business from certain sources or sectors, or simply maintaining key (profitable) clients.
All of this should be driven by the firm's strategic objectives, measured using the agreed business rules and implemented by the business intelligence system.
Risk and compliance
Compliance in legal is becoming an ever more onerous responsibility – the COLP and COFA roles are seen by many as the poisoned chalice. Compliance in today's regulatory regime is all about management of risk, and the first stage in management of anything is to measure it.
How do we measure risk? First, there are many indicators of potential risks buried away in the practice and case management system of law firms. Business intelligence can combine raw data in these systems with the firm's own business rules to identify potential risks. Simple measures such as matters which have uncompleted identity checks or have exceeded budget limits can be combined with matter risk profiles, records of complaints and file review outcomes to give a 360-degree view of risk – all based on data that is often already being captured by the firm.
Wider data sources
Law firms collect data on a host of other business activities – either deliberately or as a by-product of day-to-day business operation. Anything that can be measured can potentially be combined into the overall analysis of the firm. This data may be in the backoffice practice management system, in case management workflow, in a separate CRM system, or hosted digital dictation – it really shouldn't matter to a good BI implementation. Typical questions that could be answered include:
• How much time does each team spend on telephone calls, and how does that compare to the time actually recorded?
• What volume of documents is dictated, typed, and printed by each team. What are the turnaround times, and where are the bottlenecks?
• What is the average exchange to completion time for domestic property transactions, analysed by geographic region and transaction value?
Enter big data
According to IBM, every day the world creates 2.5 quintillion bytes of data, and the rate of new data generation is near exponential – 90% was created in the last two years alone. Data comes from everywhere – our smartphones, social media sites, CCTV cameras, online shopping – the list is endless.
From a business analysis point of view (and some would say from any point of view) most of this data is noise. The challenge for all businesses, including law firms, is to identify useful signals among the mass of noise.
How is this relevant to SME law? Most law firms today have access to manageable quantities of their own data: financial history, matter and client history, time and billing. Insight into the firm's own performance can come from this.
But in terms of potential new markets, new products and competitive analysis, all the information will come from external sources. Identifying the key signals from this mass of noise will become an increasingly difficult task.
The future
Current trends have deep implications for all businesses, including law firms: we will create and record more data; and it will become harder to interpret this mass of data to gain genuine insight.
Many firms are looking at CRM systems for marketing, compliance management systems, Google Analytics for web tracking, email marketing systems, HR systems – but does all this data benefit the firm? Only if it's effectively combined into clear, actionable information.
Data is not information, and information is not insight. Firms will need to work with specialists in data analysis to have a chance of competing in this world.
In this new information age, legal businesses of all sizes should be able to make use of their data – to make better decisions based on insight and understanding. Does that sound like your firm?