Tikit discuss: What's in a workflow?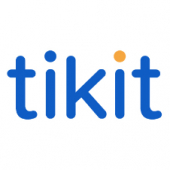 When you think about compliance, the word workflow doesn't immediately spring to mind. Yet it should. Workflows allow a firm to provide a consistent level of service to their customers, ensuring that tasks are undertaken by those with appropriate levels of skill. A top-level fee earner shouldn't be spending time sending out Ts & Cs and similarly, secretaries shouldn't be examining title deeds.
A lot of systems have case management workflows, which give greater levels of automation, efficiency and distribution of tasks. Most firms I speak to will say they offer a more personal touch and workflows aren't for them. Instead look to introduce small snippets of automation in areas of client/matter inception, complaints handling, file closure and this will free up valuable time that can be spent offering a really great service to your clients.
When looking at a case management system, document production is one of the key features. But it always surprises me how many firms still don't use it, and will either type a document from scratch or copy and paste saved documents. The element of risk here is huge, not to mention the inefficiencies. By setting up templates, you can be confident that the content in the letters you write is accurate, and the data entered into the system can be used correctly to maximise quality, accuracy and efficiency.
I'm a big advocate of entering data once, and it being used elsewhere when needed. This also applies to contacts. Enter them once, and attach them to matters. This means that their letters can also be generated easily, and changes to addresses can be more easily maintained, reducing the risk of error.
There are many things firms can do to improve their levels of service, and so compliance. Try small changes to reap big rewards. Investing in the right technology is key to this success.
Join our webinar, alongside the ILFM, on 7th November at 12pm, to find out how the right technology can help aid compliance with SRA Standards and Regulations.