Tomorrow's pensioner: five of the biggest issues they need to consider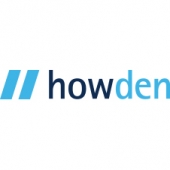 ARTICLE BY GEORGE SMITH, ASSOCIATE, FINANCIAL RISK AT RPC - CREATED IN ASSOCIATION WITH HOWDEN PROFESSIONAL INDEMNITY
The pensions landscape has been changing and developing at a rapid pace, galvanised by the introduction last year of wholesale changes to how individuals can use their pension savings.
Here are five of the biggest issues that tomorrow's pensioner and their advisors need to consider:
1. Tomorrow's pensioner is increasingly likely to retire with defined contribution benefits.
Tomorrow's pensioner is increasingly likely to reach retirement with a defined contribution (DC) pension, rather than defined benefit (DB) pension.
DB schemes (e.g. final salary schemes) were once considered the standard option. Today, DC schemes have become the new standard for on-going pension benefit accrual, resulting in a major shift in the pensions landscape.
Active membership of open DB schemes is now available only to a lucky minority. DC pensions, in the vast majority of cases, ultimately provide individuals with less generous benefits and more uncertainty on retirement. In particular, the move from DB to DC pensions has seen a shift in investment risk from employer to individual. A DC pension depends on investment returns to fund retirement income; if those returns underperform, the individual faces the prospect of a smaller pension than anticipated.
Tomorrow's pensioner relying solely on a DC pension needs to monitor their pension pot closely throughout their working life, keeping in mind that their pension benefits are not guaranteed when they ultimately retire. They need to ensure that they are contributing sufficiently to their pension and avoid falling into the common trap of underestimating both how long they may live and the pension savings they will need to achieve the retirement income they desire. They will also need to consider supplementing their pension from other sources, such as savings and investments.
2. Tomorrow's pensioner: more options, more flexibility and a more active role to play.
Tomorrow's pensioner will need to take a more active role in managing their pension and deciding how and when pension benefits are to be used.
Until recently, even for those with DC benefits, options were generally limited to drawdown or purchasing an annuity. The vast majority of those retiring with DC pensions purchased an annuity (with the option to take a tax free lump sum of, essentially, 25 per cent of their pension savings). In recent years, annuities came to be considered notoriously ungenerous and individuals generally needed large pension pots to purchase even relatively modest levels of guaranteed retirement income.
The Financial Conduct Authority (FCA) was also unimpressed with annuity providers, with limited take-up of enhanced annuities and retirees failing to utilise their open market option, instead sticking with their existing provider.
Then, from 6 April, 2015, significant changes to how individuals can use their DC pension, known as the 'pensions freedoms', came into force. In essence, over 55s are now able to take their pensions entirely in cash or implement a number of other options, such as drawdown with no upper limit.
Even at this early stage, these freedoms are having an impact on how those nearing or reaching retirement choose to take their benefits.
As anticipated, new products have already entered the retirement benefits market. FCA and Association of British Insurers data on the first quarter since the pension freedoms showed around 70,000 individuals accessing some form of income drawdown option (about a third of those accessing their pension during this period). There were only around 18,000 annuity sales in the same period, a fall from around 90,000 in the equivalent quarter of 2013, the year before the reforms were announced. Annuity sales did recover slightly (to around 23,000) in the second quarter following the pensions freedoms, but drawdown products and encashment remain far more popular options.
Mix and match
Drawdown may be an attractive option for tomorrow's pensioner seeking more flexibility (and, potentially, better value) from their pension. However, the use of drawdown products also brings new risks. In particular, tomorrow's pensioner will need to be aware of the risk of exhausting their pension too quickly. Annuities will remain attractive for some, offering certainty over on-going income levels. The flexibility of the pensions freedoms will also allow tomorrow's pensioner to 'mix and match' retirement options.
New options and risks will make taking advice from a qualified pension adviser even more important for tomorrow's pensioner. Given a limited number of pension advisers and a increasing need for advice, they may have difficulty finding one and may discover that taking advice is expensive. The 'advice gap' that this creates is something that the Treasury and FCA are looking into.
With more options come more responsibilities and risks for advisers. Tomorrow's pensioner may be more likely to retrospectively find a product that could have offered a better return for their changing retirement plans and to criticise the option recommended by their adviser as a result.
3. Tomorrow's pensioner will need to be vigilant against frauds and scams.
Pensions related frauds and scams have always been a risk, but they are on the rise following the introduction of the pensions freedoms. Tomorrow's pensioner will need to remain vigilant against such schemes and the offer of dubious investment opportunities, and ensure they take proper advice and act prudently to avoid becoming a victim. Pension scheme trustees will need to remain vigilant too, minimising the risk of unwanted tax charges levied in circumstances where members liberate their benefits before reaching their retirement age.
4. Tomorrow's pensioner may find novel reasons to complain.
The rise in the popularity of drawdown products has not yet led to a significant number of related Financial Ombudsman Service (FOS) complaints. FOS data shows only a very modest rise in pensions-related complaints following the introduction of the pensions freedoms. It is, of course, early days. Certainly the pensions freedoms have introduced new areas of possible complaint including:
delays in effecting pension pay-outs and transfers
exit charges and fees in accessing pensions
the appropriateness of transfers from DB to DC schemes
the (now even more complex) tax implications of how a pension is accessed
complaints that existing products do not allow access to the pensions freedoms.
5. Tomorrow's pensioner needs to be flexible and to keep abreast of further changes.
Despite the sweeping changes introduced by the pensions freedoms, the pace of reform shows no signs of slowing. We can, for example, expect further developments in the near future with:
action on the barriers to flexibility created by excessive exit penalties
clarification for advisers on how to deal with insistent clients
possible changes to the taxation of pensions, including the taxation of pension contributions
the introduction of a secondary annuities market.
Staying on top of these changes will be a challenge for advisers and tomorrow's pensioner alike.
Conclusion
Tomorrow's pensioner faces an exciting new pensions landscape, with opportunities and risks. On the one hand, potential problems include poor investment returns, pension scams and the risk of drawing down their pension pot too quickly. On the other, unprecedented control and flexibility as to how they invest their pension, as well as access to new products and options on retirement.
Perhaps most significantly, tomorrow's pensioner can expect the pensions landscape to continue to develop at a rapid pace. Experience suggests that further significant changes over the coming years and decades are inevitable.