The top social media practices to start 2016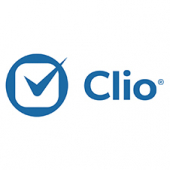 "Social media activity is beneficial for engaging with clients and other professionals, for example through direct and immediate feedback from those who have used legal services, and can be used to allow greater access to legal information and resources.
It also provides greater opportunities for professional networking, and enables geographical barriers to be broken down, for example setting up a profile on LinkedIn, an internationally recognised social media site, facilitates global access to your profile.
Finally, it can be used to debate, share opinions and share experiences by 'posting' or commenting in public spaces." - The Law Society - Practice Notes on Social Media
Legal professionals, as communicators, serve a crucial role in social conversations, but have not been quick to adopt a strong presence on social media. Clio, the world's leading cloud-based legal practice management solution, have identified four steps to ethically promote yourself as a thought-leader and trustworthy source of knowledge, helpinging to grow your social media presence throughout 2016.
Communicate where your clients congregate
Finding potential clients online may be overwhelming when starting to expand your social media presence. A common sense approach and strategy, is to use easily accessible information from industry sources such as surveys and studies. This takes the research, labor and likelihood of failure out of this endeavor.
Focus on your practice, your client demographic, and their most used platform(s). Do you specialise in family law? 66% of UK adults are Facebook users, with one third of all divorce cases now featuring Facebook evidence. Your clients are likely on Facebook.
Pay attention to other influencers in the space. Start posting, engaging and re-sharing their content to reach the audience you want. Many studies and metrics exist on the most popular times of day to post per platform. An easy practice to leverage your online content.
Don't limit yourself to a single platform
Research has found that the main area of growth in social media is not on the amount of time spent online, but on the amount of platforms used by active users on a daily basis.
Be strategic. Use your content and automated planning technology to save time. Optimise and repurpose the content you create across multiple platforms for maximum return with minimum effort.
Focus on an original blog piece, rich in content, conversation, skill and shareability
Schedule and share content on all your main platforms (Twitter, Facebook, LinkedIn) using tools such as Hootsuite
Break up important points from within your post into a series of 10-20 tweets
Start a conversation based on your most engaged-with tweet on a LinkedIn group
Repurpose your post in a longer format on LinkedIn Pulse. (Remember your SEO!)
Schedule a Periscope session based on this topic and follow up with tweets
Get creative and integrate it into an eye-catching post on Instagram
Use original images where possible and pin to Pinterest
Tip: Get creative with the content you place on social media. New uses for Twitter including video and images will get you 2.5 more times return on your content shared than text.
Consistency is key to long term success
Lawyers must strive to be consist in every aspect of their lives; from providing a high standard of legal services, peer approval and reputation in general.
An active social media presence is no exception to this. Consistent posting, engagement and interaction is necessary to get return on your efforts, as you begin to build a community of social followers. They will build a foundation of reliability and trust in the content you produce, your opinion, and ultimately your services. Scheduling, mobile access, and a thematic flow to your communications is key to achieving this.
Tools such as Hootsuite and Buffer allow you to schedule content, and engage with followers from your smartphone, regardless of how busy your own schedule may be. Schedule your posts, tweets and reply to them in your own time, or on-the-go.
Talk to people, not at them
Curate your personal, or firm's, online presence as a conversation, not a billboard. Keep conversation interesting, and relevant, to what you think your clients want to learn about.
It's difficult to find your voice and tone if you're not sure what will translate best on different platforms. Why not catch onto a news or sports story that is trending in mainstream media – and revert any legal or potential issues in it back to your practice? Implications with a sports star, a celebrity allegation, tech or political current affairs – have your finger on the pulse. Easily, and naturally, bring the connection back to your area of expertise.
Legal professionals have a duty, however, to abide with ethics set out by their regulatory body on the use of media, especially when it comes to the provision of legal opinion, services and self-promotion. If in doubt, check with your association to ensure your communications are ethically sound.
For more tips on ethical, and innovative, social media use for successful lawyers, check out Clio's latest on-demand webinar, "Law Firms in the Social Age".