Top tips for archiving your paper documents by ADDS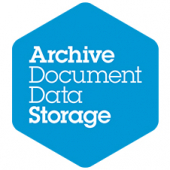 An efficient and profitable business depends on how well you manage your documents, and one aspect of effective document management is archiving. If you are disorganised about how you handle your record archival process, it can lead to slowdowns in daily operations, legal issues and unhappy customers. Here are the top tips for archiving your paper documents.
Purge first
Archiving your paper documents is faster and easier when you begin with a file purge. Start by getting rid of files that have exceeded legal retention requirements. A professional destruction service streamlines the file purge process for you. Secure document destruction sacks are dropped off at your facility in advance of your purge project and then collected when they are filled. The entire destruction process is handled by screened professionals who follow a strict chain of custody protocol during collection and shredding. A Certificate of Destruction is provided after your documents are destroyed.
Verify retention timeframes
Archival documents have specific "shelf lives," so it's important to look at retention guidelines to ensure you're archiving for the correct period of time. Before finalising a records retention policy, seek expert advice from a records management partner who understands both the nuances of your business sector and the related compliance requirements.
Allocate space
Most archived paper documents are rarely accessed before their destruction, but in the interim, they should be stored in a place where they're properly protected and preserved. Paper records are especially vulnerable to permanent damage from fire, flooding and natural disasters. As a result, archiving should take place in a secure offsite facility.
A professional records centre is specially designed to protect your documents from catastrophes that may befall your facility. All files are stored on high-density shelving units protecting them from dust, debris and moisture. In addition, a records centre is equipped with the following features to ensure long-term document protection and preservation:
Climate control
Fire detection and prevention systems
In-house fire warden
Ensure fast, accurate retrieval
You may not need your archival records very often, but when you do, their retrieval should be prompt and efficient. Most onsite archival systems aren't well organised and require digging through boxes to find critical information. When your archival records are stored offsite in a records centre, they are barcoded and tracked for quick accessibility and promptly retrieved when you need them.
Digitise active files
Archiving your paper documents also means having a solution for your most active records. Digitising your active files eliminates time consuming searches through multiple rooms and file cabinets for that one crucial document. With a professional document scanning service, an optical character recognition (OCR) application is used during imaging so your digitised files can be located quickly using simple keyword searches. Active documents will be just a click away rather than buried in a corner of your office.
With 2017 right around the corner, there's no better time to archive your paper documents. Follow these tips to get started today.