UK solicitors told to 'stop using email'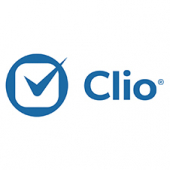 The Conveyancing Association, an official body whose members handle one in five property transactions in Britain, has advised solicitors to stop communicating sensitive information by email. The advice comes on the back of a recent spate of conveyancing fraud cases uncovered by The Telegraph, which has seen some victims robbed of hundreds of thousands of pounds.
To promote this the Conveyancing Association has launched a Cyber Safe Scheme to help conveyancing firms tackle the threat of fraud within the house purchase process and to help reduce customers' exposure to fraudulent activity. They estimate that at least 85% of cyber intrusions involve criminals using unsophisticated techniques such as hacking into solicitors' or clients' emails then faking emails from one party to the other. Included in its advice is tips on website security, with the main feature being "do not communicate with clients via email". They recommend snail mail as the preferred method, they obviously haven't heard of Clio Connect.
Clio Connect is a secure client portal, offered by Clio, the world's leading legal practice management platform. It that allows legal professionals to securely communicate, share documents, and send bills to their contacts. Clio Connect has the same level of security and encryption as a Clio account, meaning solicitors can rely on bank-grade security to protect their data and interactions with clients. There are three main uses of Clio Connect:
Messaging
By using Clio's secure messaging function, recipients will receive an email notifying them they've had a communication sent. If it's their first time using Clio Connect, they'll be prompted to create a password and sign in to set up their Clio Connect account. After that, whenever a message is sent via Clio, the client will be prompted to sign in to access it.
Sharing documents
Under the Documents tab within Clio users can share documents quickly and securely via Clio Connect for review or collaboration.
Sending bills
Clio Connect can be used to send client bills and accept payments online with PayPal.
Users can even personalise Clio Connect with their firm branding by inserting their name and logo into their Client's Clio Connect dashboard.
Client portals help ensure that client and firm data remain secure and confidential. Make the switch from email to Clio Connect sooner rather than later to keep your data safe. For even further information on how you protect your firm download Clio's 12 Steps to Cybersecurity.