A very personal attack – LPM magazine, May 2017 – Can PI survive?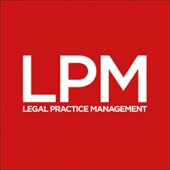 This month, LPM delves into the impact of the potential new regulatory changes set to hit legal.
Feature: With the latest personal injury reforms looming like the sword of Damocles, we ask PI legal leaders whether they will mean the end for road traffic accident cases – or whether firms can still turn a profit.
Law firm profile: The management team at MLP Law speaks to LPM about investing in staff to enable growth.
Book review: Richard Hill, practice director at Stepien Lake, delves into Robots in Law by Joanna Goodman.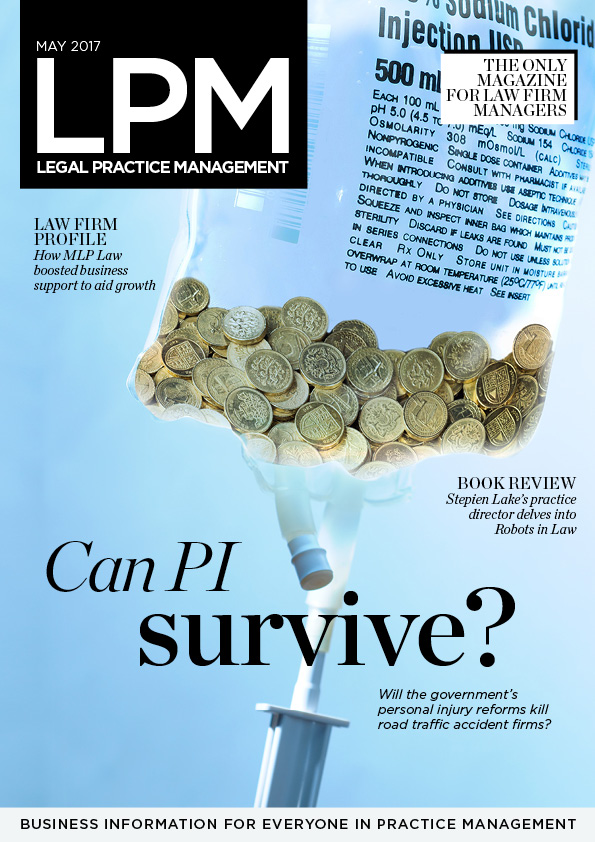 The columnists: Alan Cousins at Paris Smith talks about cultivating effective 'followship' to bolster business, and Ryanne Kersten at Bates Wells Braithwaite gets into the finer points of firms securing their reputations against potential attackers. Janine Parker at Paragon asks how long low PII rates can last, and Graham Moore at Katchr talks about how and why leal businesses should measure their marketing.
Day in the life: Janine Turner, head of HR at Stephensons Solicitors, on days of recruitment strategy and watching the Wigan Warriors.
> Missed an issue?

Visit the LPM magazine home page where you'll be able to download all our back issues and to sign up to receive LPM magazine every month.
Download the LPM media pack to find out how you can be involved in LPM magazine's future.
>> Any problems?
Having problems downloading LPM magazine? Email David and we'll email you a copy instead.