Why choose FlashPad by Accessoint Legal Services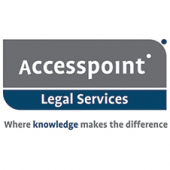 FlashPad is an eco-friendly and innovative approach to sending all your notes from paper straight into your PMS, chosen folders or client case files.
The new generation pads contain a sleek, paper like material that feel just like the real thing but they take the power of a notepad further.
Branded FlashPad Notebooks
Customise your FlashPad to fit your firm's requirements! We supply a range of sizes for your needs, whether you want your Flashpad to be perfect for on the go note taking or if you prefer to have a larger pad suited for long meetings and court hearings, the choice is yours. Firms also have the option of getting a bespoke Flashpad notebooks, branded to your style and design, for an even more sleek and professional look!
Easy to use
Not only will you be able to keep confidential notes safe with the easy to wipe surface of the Flashpad paper, you can also save days of admin time, as Flashpad pairs with the sophisticated Flashpoint software gateway, allowing you to determine the location of each document and send them securely.
Eco friendly
The forward-thinking technology of Flashpad allows firms to combine the old with the new, as you watch your office head into a paperless direction, moving away from the traditional workflow with paper whilst still enjoying the pen to paper sensation that comes with the sleek material that could be mistaken for the real thing!
For demonstration and costing please contact
Hong Tran: Hong.Tran@theaccesspoint.co.uk