Why go cloud?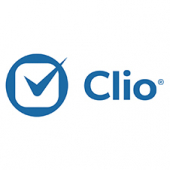 Download the PDF on reasons why lawyers should adopt cloud-based technology- (you will be asked to register your details on the next page)
Floating the idea of the 'Cloud'
The "cloud" offers dazzling economies of scale for storing, managing, and securing the world's swelling volumes of digital data. Cloud computing is no longer a cyber-playground for early adopters. It is now the digital backbone for individuals and companies that demand highly secure, in€ nitely scalable, perpetually accessible, and centrally managed data centers maintained by highly trained IT professionals.When you perform a search on Google.com, you're in the cloud. When you check your free Hotmail account or click "Add to cart" on Amazon.com, you're in the cloud. How else could Google, Microsoft, Amazon and others o er the scale of their services to millions and millions of users?Lawyers would argue, of course, that buying a † ower vase on Amazon is a completely different scenario than ensuring the con€ dentiality of client data. On the other hand, those same lawyers freely entrust their home address and credit card information to Amazon with complete assurance that their personal information is held in strict con€ dence.

Building Software on top of a cloud
The concept of "cloud computing" is still new… at least to lawyers. The core idea behind the cloud has been around since the evolution of the Internet, but the contemporary concept of the cloud grabbed
the spotlight in 2006 wit h Amazon's "risky bet" of offering their surplus server capacity to the public as cloud-based storage.
The cloud supplies the digital scaffolding for Software-as-aService (SaaS). "SaaS" and "cloud" are regularly and mistakenly used interchangeably. But to be precise, the "cloud" describes the backend infrastructure that provides storage and processing power at a fraction of the cost required to build and maintain your own data center. The concept has been compared to a utility like electricity2— we pay for the electricity we consume o the grid rather than building and running our own power generating plants."SaaS" describes the functional "software" delivered to a subscriber through a Web browser. SaaS applications aren't required to piggyback on the cloud, but it's the ideal amalgamation for providing unsurpassed functionality, accessibility, and security.
Lawyers are hesitant to adopt new technology — they must have complete con€ dence that nothing will impinge upon their ethical responsibilities to clients and society. This paper highlights € five motives for lawyers to adopt the bene€fits of cloud computing and
SaaS applications.