Actionstep: Manage your practice and get control of your inbox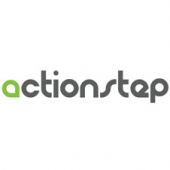 Actionstep is committed to meet lawyers where they already are – in the systems and places where they are most productive. We know lawyers spend significant time each day on email. We will show you how Actionstep has brought everyday matter & practice management functionality right to your inbox with the release of the most comprehensive Outlook add-in available for law firms. ​
Actionstep gives law firms the freedom and tools to evolve & grow.
For more information - https://try.actionstep.com/office-365/