DX 40th Anniversary - Document Exchange UK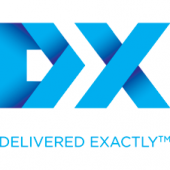 Pauline Lyle Smith, founder of the UK Document Exchange, tells the story of how DX began back in 1975 and the excitement of the first member joining the Document Exchange network.
DX was established in 1975, and quickly became the preferred document delivery service for the legal sector. Delivering over 200 million items in 2014, DX provides proven next day delivery services for mail and parcel deliveries to business and residential addresses nationwide, for both public and private sector companies. In particular, DX specialises in next day or scheduled delivery of time sensitive, mission critical and high value items. Services include: membership to the Exchange, Tracked Mail for confirmation of document delivery and our new service: eDX – taking DX into the digital world with secure encryption to protect our members communications online.
DX, Delivered Exactly.