Katchr client videos - Why implement a new BI project during lockdown?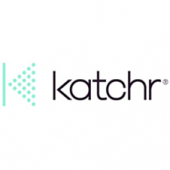 We spoke to Brian Evans (Managing Partner, Lanyon Bowdler Solicitors) about how moving to remote working has made the implementation of Katchr even more crucial, so management, department heads and fee earners alike, have access to performance reporting statistics both efficiently, and with ease.
Brian explains how Katchr's functionality is sympathetic to the firm's heightened priorities, allowing clear visibility of work activity and providing clarity of communication between team members during one to one meetings.
Video length: 00.01.30