tmgroup: The new build market is bouncing back ...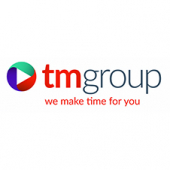 This sessions panel included Lord Taylor of Goss Moor, Tim Taylor – Foot Anstey, Allen Wilen – Glenigans and Dominic Woodward – Tri-Core Developments, who were able to express their views on the current climate within the new build market
Covid is reshaping where the private property sector will build next
At a recent tm:tv session, a panel of property professionals shared their views on the challenges facing the continuing survival of the new build market during the global pandemic.
Private housing sector was one of the worst affected sectors
The property market has faced many hurdles recently, Brexit created a lot of uncertainty within the market stalling new development projects. January 2020 then saw a positive uplift within the New Build market, but as projects began to get back on track COVID-19 hit.
Video length: 1 hour, 2 minutes.