Video: Managing partner of firm speaks about his experience of working with Katchr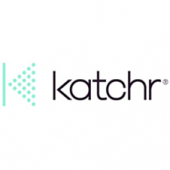 In this the first of a series of client interviews, Ralph Gilbert, the Managing Partner of Rollits, explains how using Katchr has helped his firm improve performance management and reduce the number of "problem lawyers". Interviewed at our recent Katchr Connect conference, attended by senior management from over 30 law firms, Ralph goes on to share some of his learnings from implementing the Katchr solution and to give advice to other firms considering doing so.
Katchr is a performance management dashboard solution designed specifically for law firms.
It is currently in use at over 70 firms and has built-in integrations with 14 different practice management systems.
Katchr transforms law firm data into an invaluable decision maker, unlocking the value hidden within the PMS and helping management achieve their business goals. Whether it's profitability, lockup, time recording, or new business, Katchr is the game changing tool to help drive growth.