5 Reasons to Consider a Career in Law Firm Risk & Compliance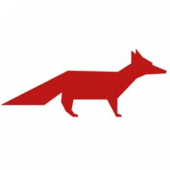 Risk and compliance in law firms is a booming career path and attracts many LLB and LPC graduates who may traditionally be looking at training contracts or paralegal roles. Here are a few reasons why:
1. Work in top law firms
As a general rule the larger the firm the larger the risk and compliance function. Smaller firms may have no full time risk and compliance professionals or might have a sole "compliance manager" so most junior professionals start out in the larger firms. The entry requirements for risk and compliance roles can be more flexible so for some candidates this means you are able to work for firms that may not consider a training contract application.
2. Varied work
Because of the ever changing regulatory landscape new rules and regulations are continually having to be reviewed and considered. In addition to this as you are working with the whole firm issues can arise from any department meaning one moment you may be looking into a conflicts issue arising out of a complex banking litigation matter, the next minute you could be looking into the impact that a new sanction has on transactional advice the firm is providing to a client on an acquisition in the middle east. One thing is for certain, those skills you have picked up during your law degree and LPC will not be wasted here, legal research and legal analysis is key to undertaking the role of a risk and compliance professional.
3. Work across the whole business
Risk and compliance is a support function for the entirety of the law firm. Therefore issues can arise from any department and at any level. As a risk professional you are not pigeon-holed into one area but work across the whole business and you will be interacting with fee earners and other professionals at every level. It is not uncommon for junior risk and compliance professionals to be working closely with Heads of Department, Managing Partners and General Counsel. In many ways this can be likened to the role of in-house legal teams. Many of the professionals in this space enjoy the more commercial nature of this work and the fact that you effectively have only one client, the firm itself.
4. Build a long term career
For ambitious and driven individuals there is a very significant career path to follow. Increasingly top roles are taken by non-lawyers and in addition, with the growth of ABS Law firms there is even more room for senior appointments for non-lawyers. Senior Risk & Compliance professionals can be working very closely with the management board, often on a global level as risk is an important factor when considering growth plans, acquisitions and new ventures. Salaries can range from £20-40k for entry level roles up to well in excess of £100-200k+ for top senior roles.
5. Be a crime fighting super hero
Whilst you are primarily employed to protect the law firm you work for, the regulations and legislation you are working to is there to protect the public as a whole. A lot of the legislation in this area is around preventing money-laundering, preventing the use of proceeds of crime, driving out bribery and corruption; you will certainly be doing your bit in the fight against terrorism although wearing a cape at work is optional.
Risk and Compliance is an area that is only going to continue to grow and with law firms globalising at breakneck speeds the necessity for strong risk and compliance functions has never been greater. If you want to work in a law firm and to apply your legal education, but like the idea of working in a commercial role that works across the entire business then this could be a great career path for you!